Hunter Business School, a technical trade school that has locations in Levittown and Medford, is offering students expert, comprehensive training and support that will enable them to find gainful employment in a variety of different fields.
But Hunter is more than just a trade school; it's establishing a fostering, nurturing environment for students.  It's a partnership between our school and our students and to that end Hunter students get support from start to finish and beyond, according to Director of Admissions Janette Chiofalo.
"We want our students to know that Hunter is here for them, we're here to help them achieve their goals and that we are very much outcome-driven," she said. "It's our job not only to help educate our students, but also to help get them employed in the field in which they trained for."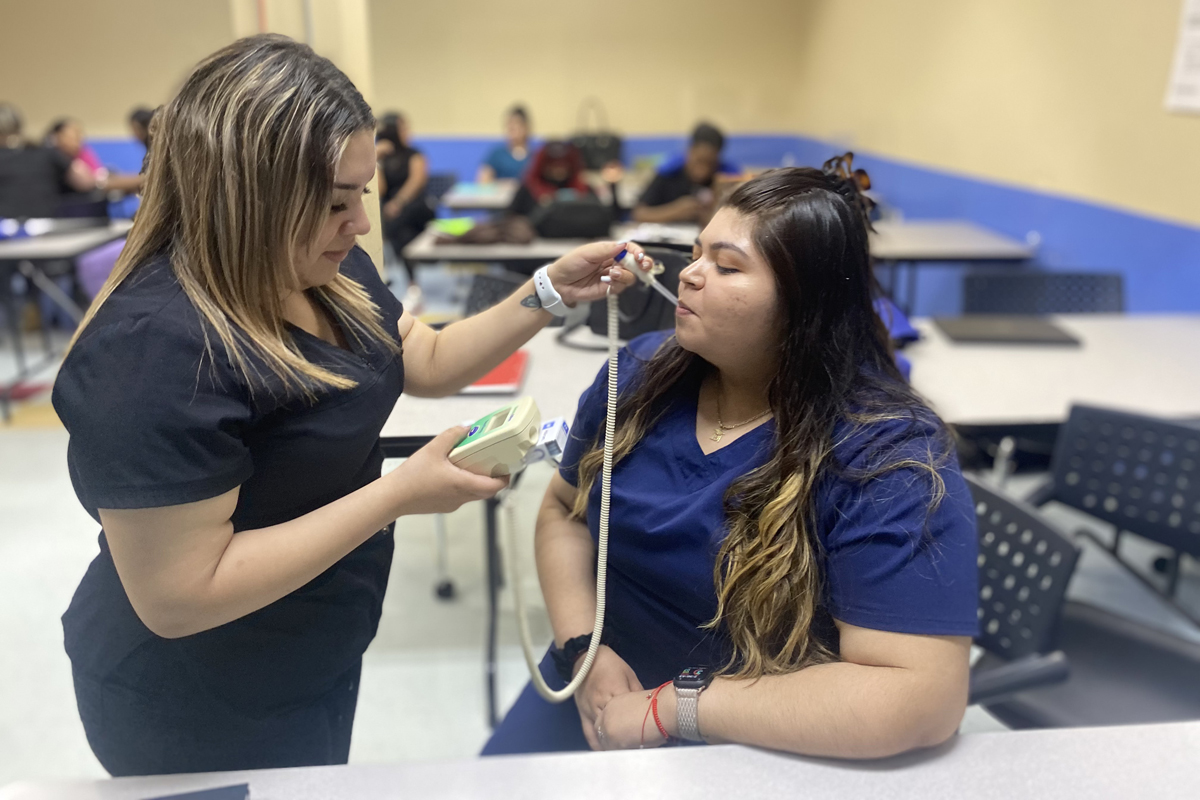 Among the programs that Hunter offers are Medical Assistant, Medical Office Administration with Billing and Coding, Computer Technician Networking Specialist, Diagnostic Medical Sonography, Practical Nursing, Medical Billing and Web Application Design and Development In addition, Hunter's Levittown location also offers Radiologic Technology.
At the moment, some classes that require hands-on instruction are functioning on hybrid models, with a combination of virtual lessons and in-person teaching.
On November 29, 2022, Hunter will bring back their first Medical Assistant class with 100 percent in-person instruction, and as of January 1, 2023, the school will bring back their Medical Assistant and Computer Technician Networking Specialist programs for both the day and evening sessions.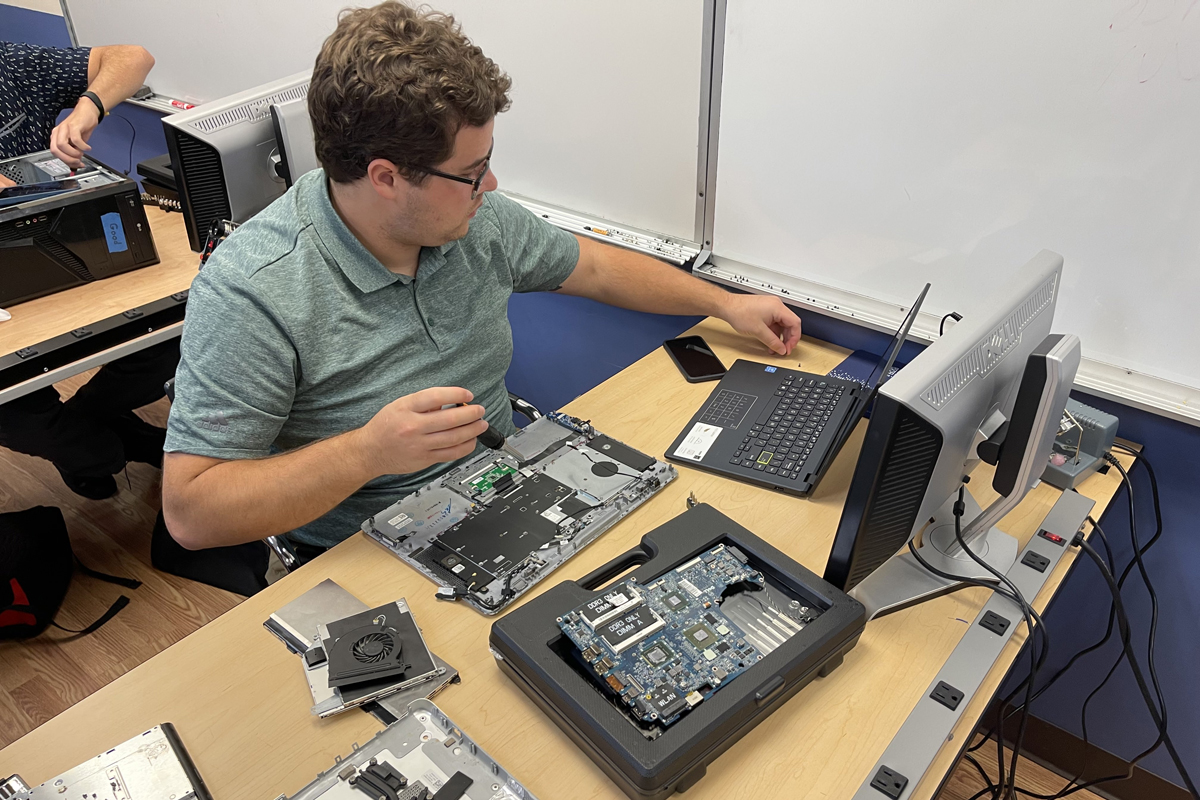 Other programs that require less of a hands-on approach still currently function on the 100 percent virtual model established during the COVID-19 pandemic, such as Web Application and Design, Medical Office Administration with Billing and Coding and Medical Billing Specialist.
And if you thought Hunter didn't already have enough on their plate, you'd be wrong; Chiofalo said that the school has actually incorporated yet another new program – Practical Nursing – into their itinerary at their Medford location.
"We've been teaching that program for about 11 years out of our Levittown campus, and we recently incorporated it into our Medford campus as well," she said. "The first class started on 9/19/22.  We are very excited! "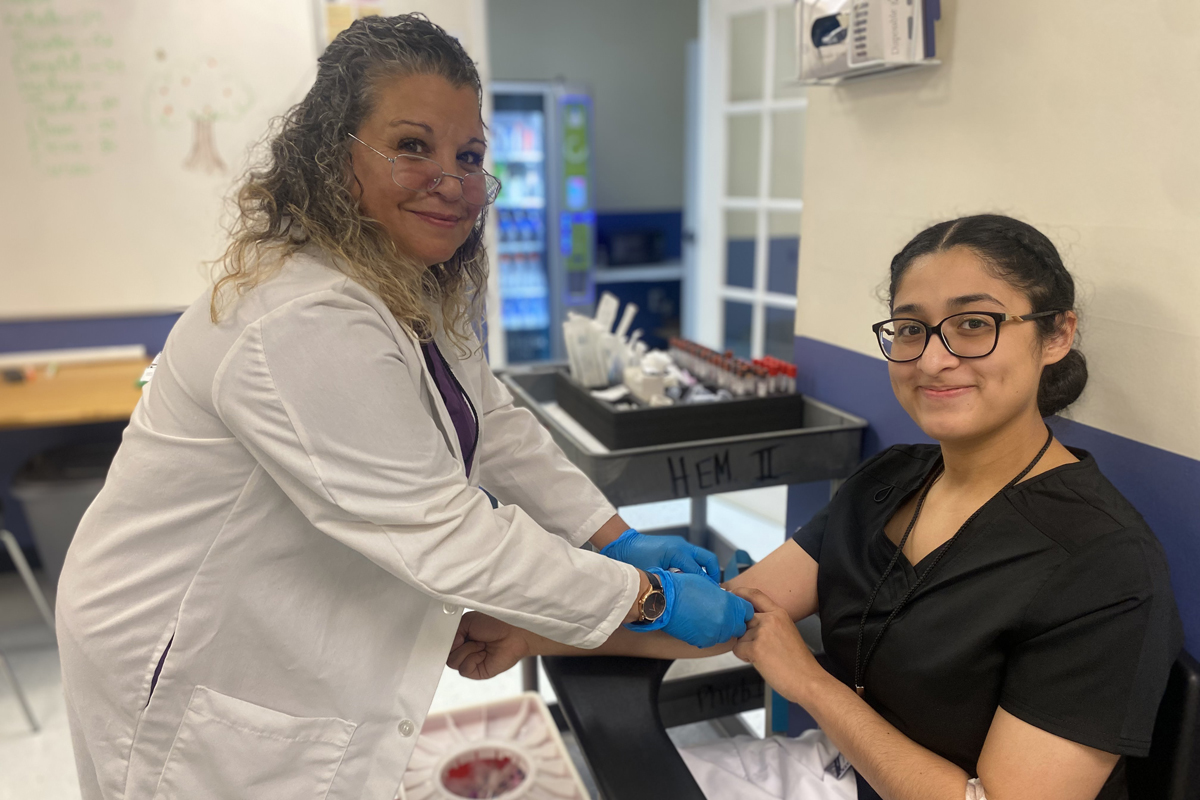 Hunter also assists their students in achieving gainful employment upon graduation by assisting their graduates with job leads and having noted companies come to visit the campus, giving their graduates a chance to interact with them, acquire information, and establish networking in hopes of future employment.
Among the companies that attended a recent Career Day for Hunter graduates were Core BTS (IT Field), Adept Technologies Consulting (IT Field), Northwell Mather (Medical Field), Orthopedic Associates of Long Island (Medical Field), Act Talent (Medical Field), City MD (Medical Field), Stony Brook Clinical Practice (Medical Field), Adjuvant (Medical Field), and Orlin and Cohen (Medical Field).
"This is just to name a few.  We're told by Career Services that there are more jobs to fill than there are students to place," Chiofalo said. "We get to know our students personally and work with them throughout their journey here at Hunter. Their training is just the beginning. We work on soft skills, resume prep, thank you letters, cover letters and mock interviews."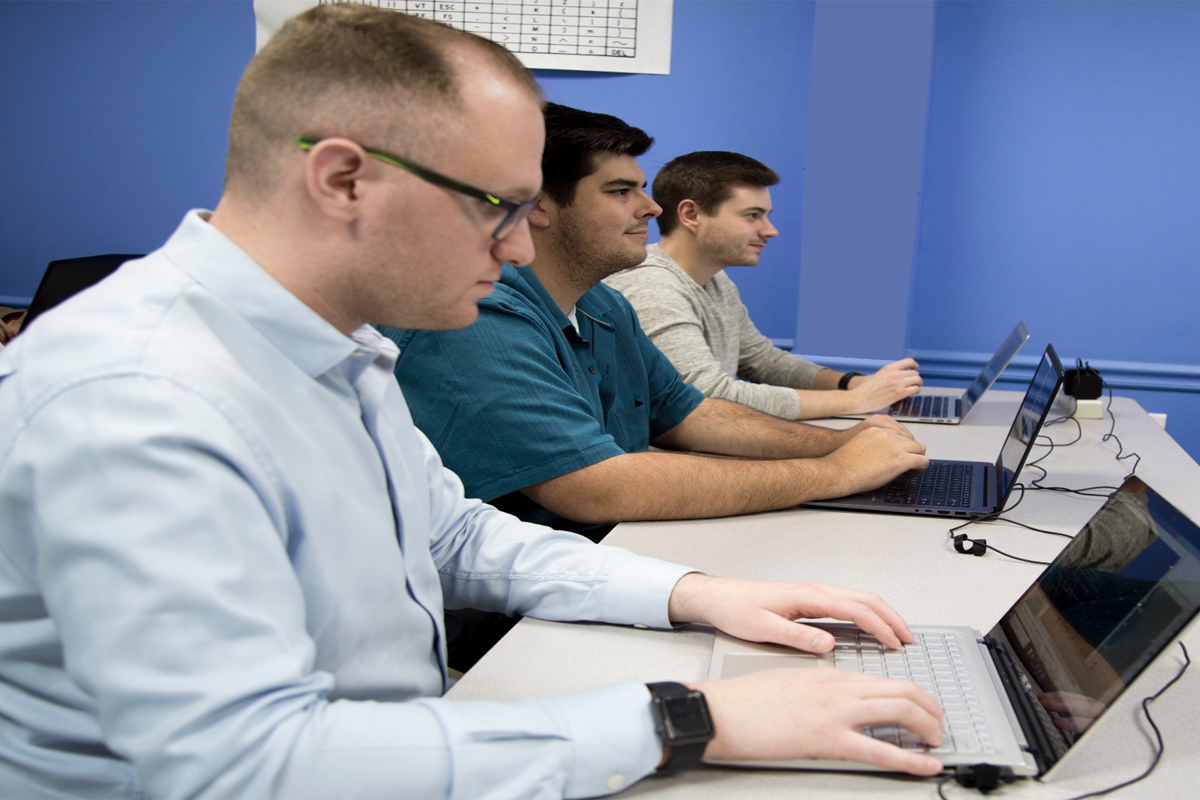 While the COVID-19 pandemic is in the rearview mirror for many people, Hunter is still currently maintaining a hybrid teaching model for the time being, both to ensure student and staff safety as well as offering a convenient option for learners, Chiofalo said.
"Currently, we're still offering virtual and hybrid classes, but we always give the students the opportunity to come to the campus,  we have classrooms available for individuals that need additional support," she said. "There are people on campus that will assist the student so they can continue to get that nurturing and extra support. Also, if students don't have good wi-fi at home, they can come here and utilize our resources as well."
For the time being Hunter is  enjoying the high degree of success they've been experiencing with their hybrid model, but they're excited to return to full-time on-campus learning for some of the programs in the near future.
"We're outcome-driven, this is not an environment for someone that is not looking to work," Chiofalo said. "It's a partnership that we are most proud of. Our students are the heart of Hunter. Their success is our greatest success."
To find out more about Hunter Business School, please call their Levittown/Nassau County campus at 516-796-1000, their Medford/Suffolk County campus at 631-736-7360, or visit their website at Hunterbusinessschool.edu.