After an extended hiatus due to the accursed COVID-19 pandemic, Long Island's top purveyor of geek culture, 
Cradle Con
, made its triumphant return recently, and according to attendees, the sorely-missed event was a full-fledged success.
Held at Garden City's 
Cradle of Aviation Museum
 on May 14 and 15, Cradle Con encompassed a plethora of pop-culture trimmings, including comic books, Anime, cosplay, science fiction, art, videogames, and more. A variety of vendors offered numerous wares for sale – such as artwork, books, collectible toys, crafts, apparel, and food – as well as events including a costume competition, retro videogame arcade machines, guest panels, and countless other opportunities to please your inner geek.
Cradle Con first started in 2018, founded by the Cradle of Aviation's Director Special Events Seamus Keane, as one of the venue's annual fundraising efforts; the event was forced to go on hiatus for nearly three years due to the pandemic, returning in a truncated form last year to test the waters for this year's full-fledged comeback.
"It was a small little thing last year," Keane said. "It wasn't a full-fledged convention, so technically it was almost 3 years that we didn't have Cradle Con due to the pandemic."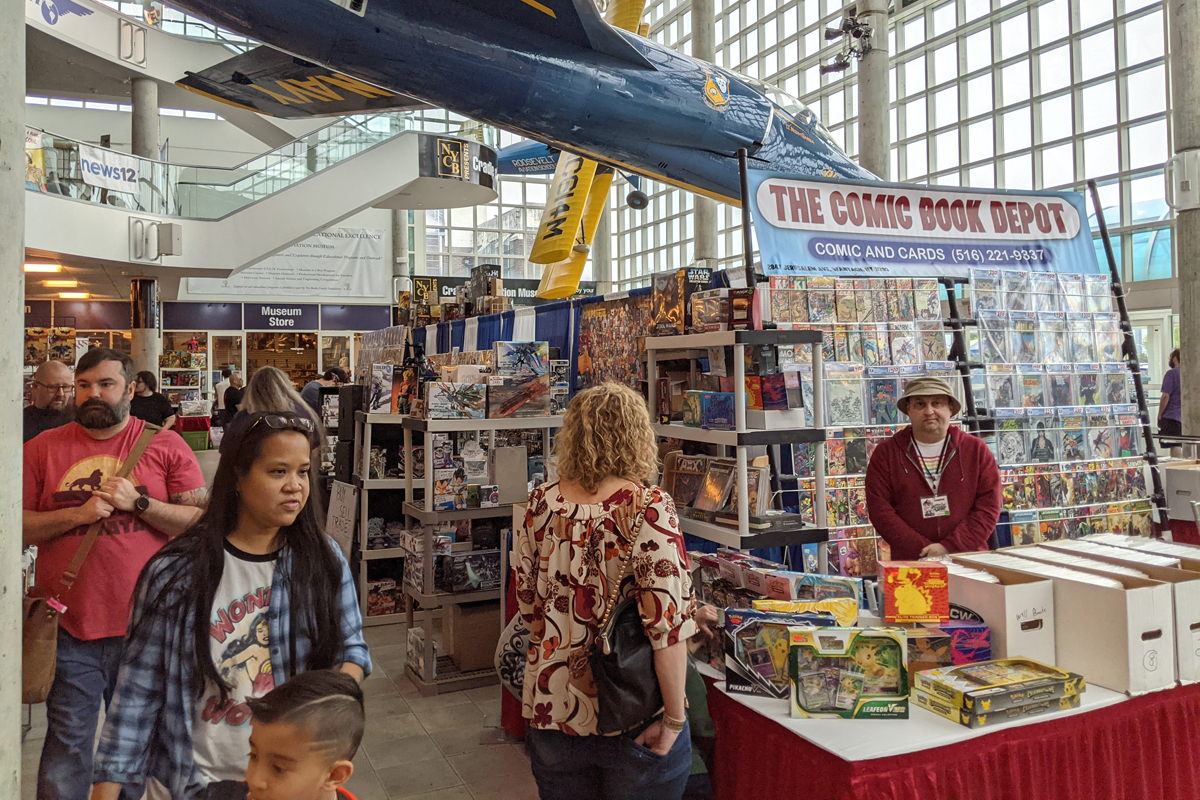 Clearly, the population of Long Island was itching for a pop culture-centric event that feeds into their inner geek, because according to Keane, this year's grand return of Cradle Con was an unbridled success.
"We actually had our best turnout that we've ever had, and the general response was extremely positive," he said. "All the vendors did well, all of the artists did well, and it was all about just getting back to the basics. But all the feedback I've been receiving so far, from vendors, guests, and attendees, was extremely positive."
"I found that, after being isolated for the past two years, bringing back an event like Cradle Con was not only warranted, but it was sorely needed as we transition back to normal," Keane added.
One thing that's set this year's Cradle Con apart from previous years' events, Keane said, was that the event offered attendees a great deal more bang for their buck this time around.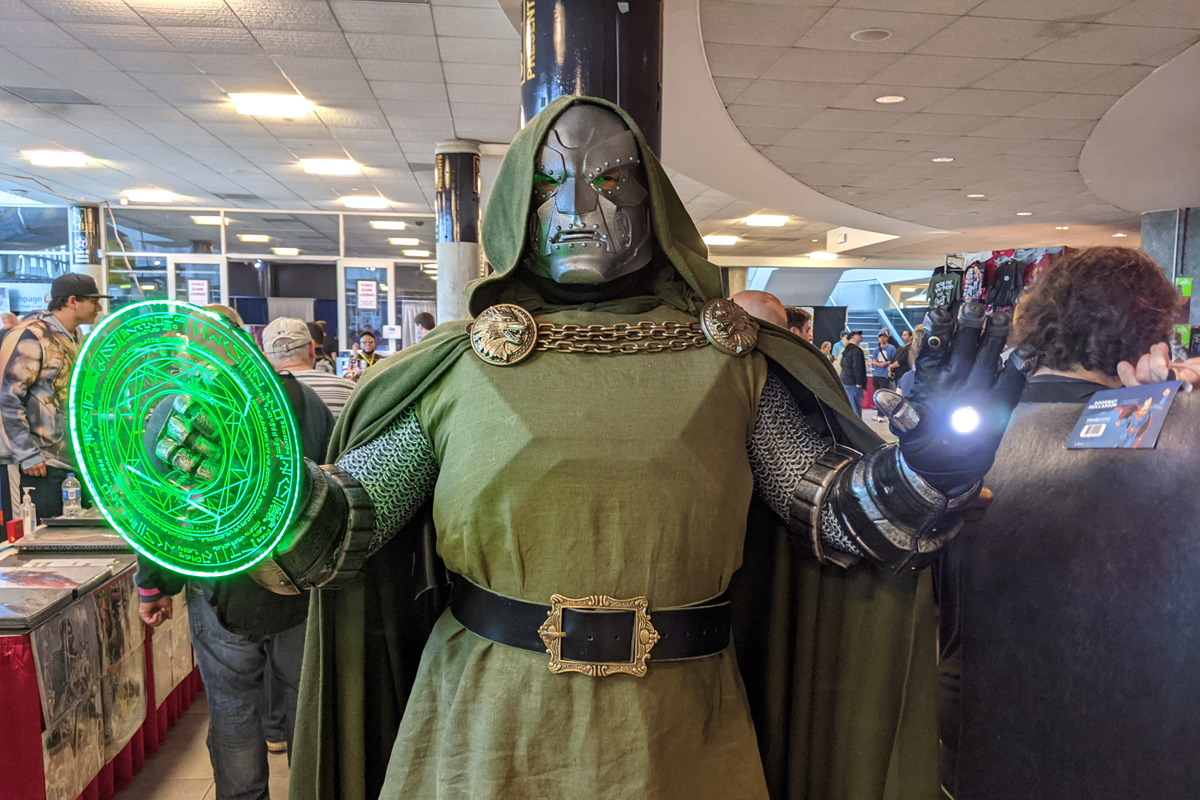 "We brought back our classic arcade machine exhibit for this event, and we also had a horror and science fiction exhibit in one of our hangers, and that's in addition to all of the other exhibits, programs, and panels that we had this weekend," he said. "I really wanted to make sure people's ticket prices weren't just to get into the convention, I also wanted things that normally would have been add-ons to be included as well."
Adam Kerzinger of Babylon was one of the attendees of Cradle Con, and said that being able to finally return was like a breath of fresh air after over two years of pandemic-related isolation.
"I've always loved Cradle Con…it's such a unique event, how it's presented among the amazing exhibits in the museum," he said. "The show is back and better than ever, and I was overjoyed to be able to attend. I can't wait for next year!"
Beth Grainger of Massapequa says that the cosplay competition was her favorite part of Cradle Con this year, and while she didn't compete herself, she intends to change that in 2023.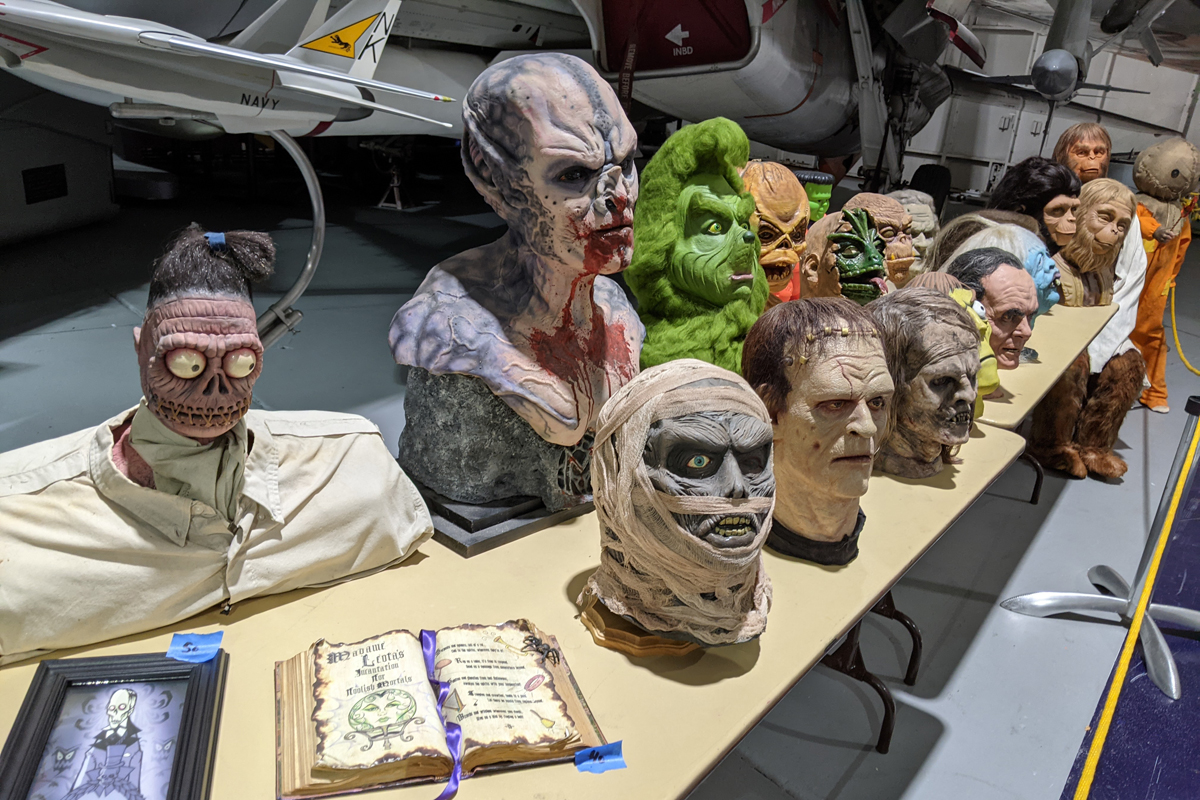 "I really loved all the vendors and artists they have here…I've picked up some great stuff," she said. "Next year I plan on getting in on the cosplay contest, and I don't intend to lose. Cradle Con really has anything a pop culture fan could ever want, all in one building. It's better than having to go all the way into Manhattan for New York Comic Con."
Given the overwhelming support that the Long Island community showed for Cradle Con's comeback this year, Keane noted that plans are already underway to bring the event back to the Cradle of Aviation Museum in 2023 and beyond.
As for what attendees can expect next year, Keane said that while concrete plans aren't set yet, he assured everyone that they would likely be more of everything that made this year's event so great.
"There will definitely be more content, especially as far as educational and family programming goes," he said. "And obviously we're going to try to get as many guests as we can, as we do every year. And as far as vendors and artists go, I think we knocked it out of the park this year, so we're going to stick with that formula."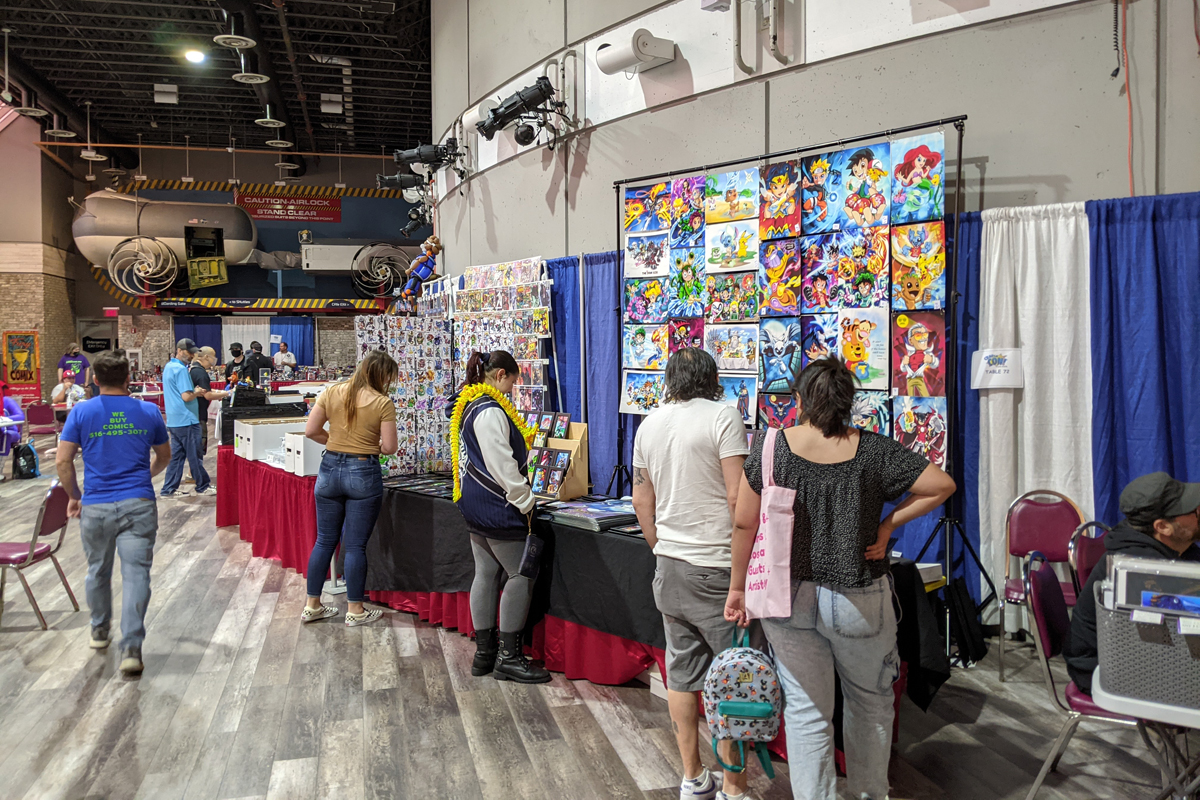 But for Keane, he said he felt a great deal of personal satisfaction to be able to bring back Cradle Con after the COVID-19 pandemic took so much away from so many people for so long. He hopes that the return of Cradle Con will help to usher in the so-called "new normal" now that the pandemic appears to be waning, and invites everyone to come experience Long Island's premiere pop culture event next year.
"Honestly, I've never felt better about an event than I did about Cradle Con this year.  For me, it's very near and dear to my heart, because it's a culture that I am a part of, so the fact that we had such a great response to it this year, it lifted the spirits of myself and all of the staff here. It was like everyone was finally coming home. It reinvigorates me as director of events, and it makes me want to just go bigger and bigger next year."