On Saturday, April 9, Westbury, New York became the first Long Island location of 
99 Ranch Market
, the esteemed Pan-Asian national grocery chain which aims to deliver the culinary delights of China straight to American suburbs.
99 Ranch Market is located at 1500 Old Country Road #112, and is a tenant in Lesso Home New York Market – formerly The Mall At The Source – in a 44,000 square-foot space that had been previously occupied by the now-defunct Circuit City electronics store.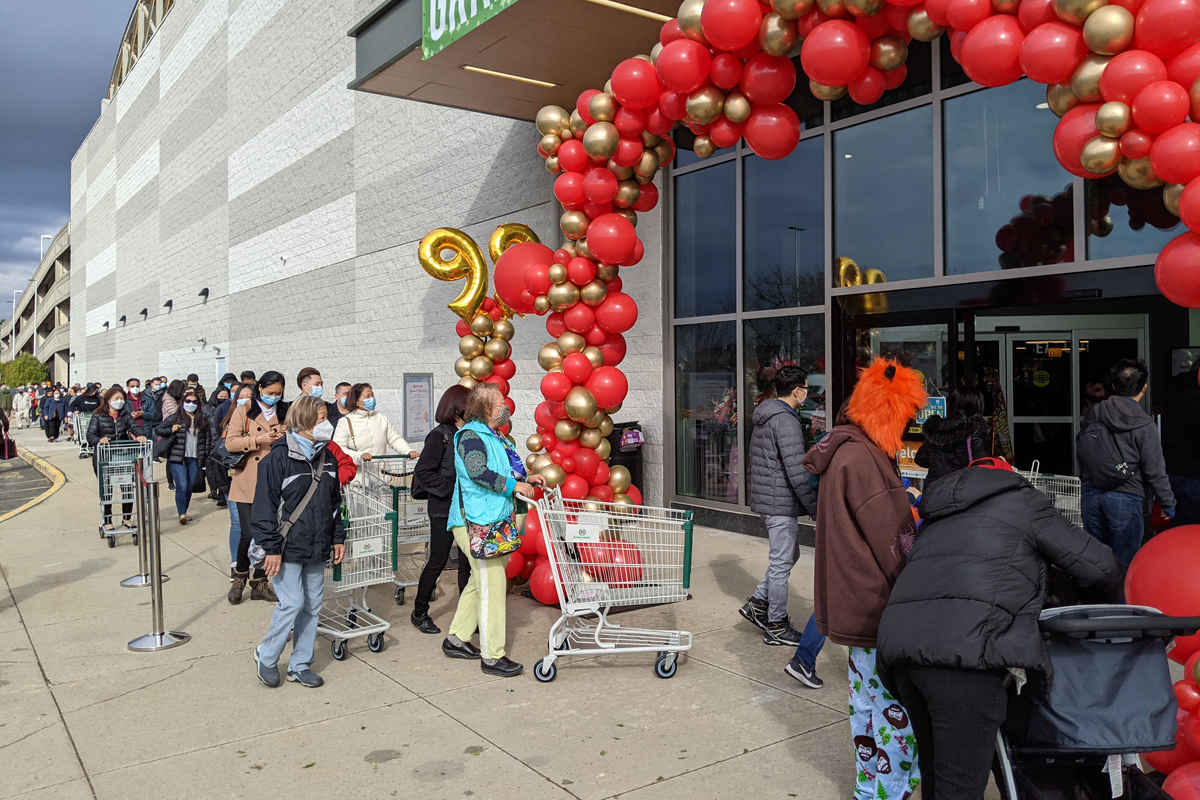 After the 
Grand Opening
 ribbon-cutting ceremony – accompanied by music and dancers wearing traditional Chinese dragon costumes – as well as comments made by local dignitaries, politicians, and business leaders, the line of hundreds of shoppers eagerly waiting in a line stretching around the corner of the building were finally allowed inside.
Dominic Coluccio, Lesso Mall Head of Leasing, said that acquiring 99 Ranch Market was quite an achievement, and would add to Lesso Home New York Market's diverse selection of shopping and dining experiences.
"It's a unique tenant, and it's a perfect space for a supermarket that we have here, and we're creating a lifestyle destination here that has something for everybody," he said. "We are a destination of food here on Old Country Road, which is known very much for its restaurants and food, so we invite everyone to come and experience 99 Ranch Market."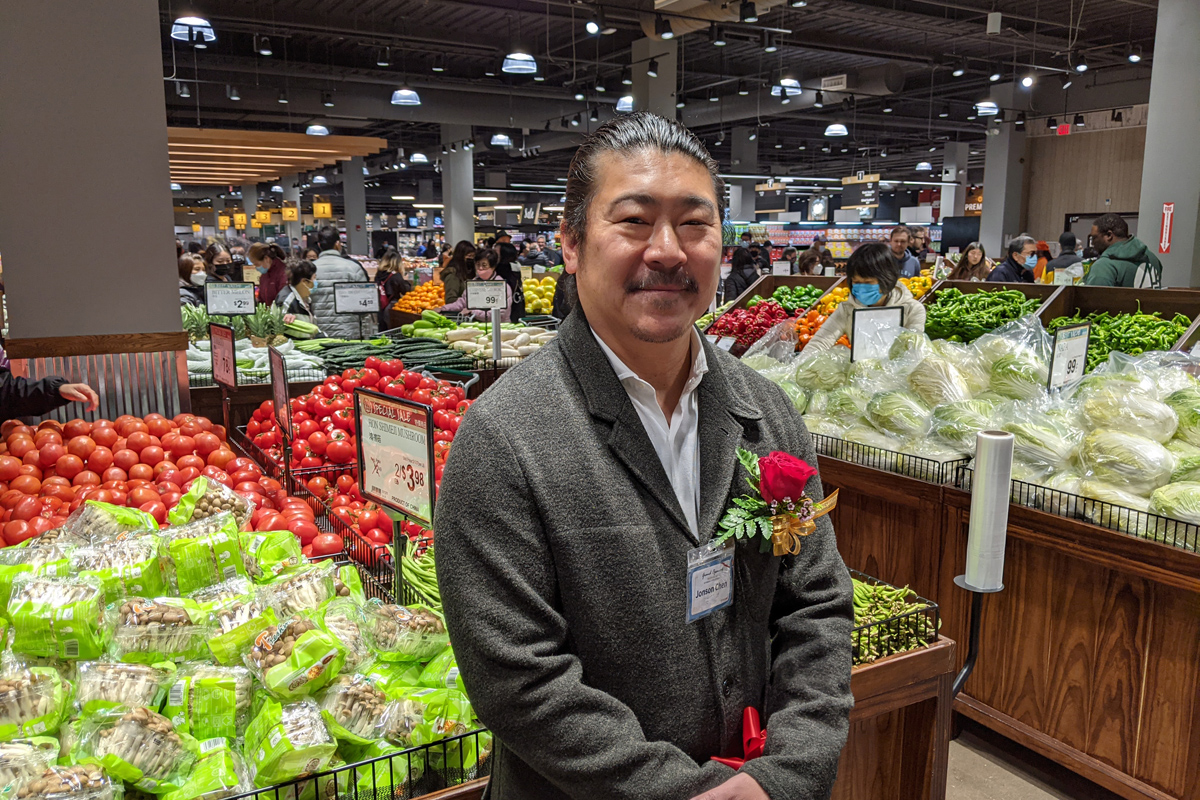 The Grand Opening was attended by 99 Ranch Market Chairman Jonson Chen, who expressed a great deal of pride as he watched the endless wave of excited shoppers enter his new Long Island establishment for the very first time.
Chen noted that there are a number of aspects of 99 Ranch Market's business that set them apart from the plethora of supermarkets that are already available on Long Island.
"We are a Pan-Asian supermarket, which is the way I like to describe it," he said. "Our core culinary base is Chinese, and the company was founded by a Taiwanese family, and we cater to the core Chinese customer base, because if you've ever had food at a Thai, Malaysian, or Vietnamese restaurant, all of those cuisines are more akin to Chinese food. That's why our supermarket caters to all those cuisines and customers."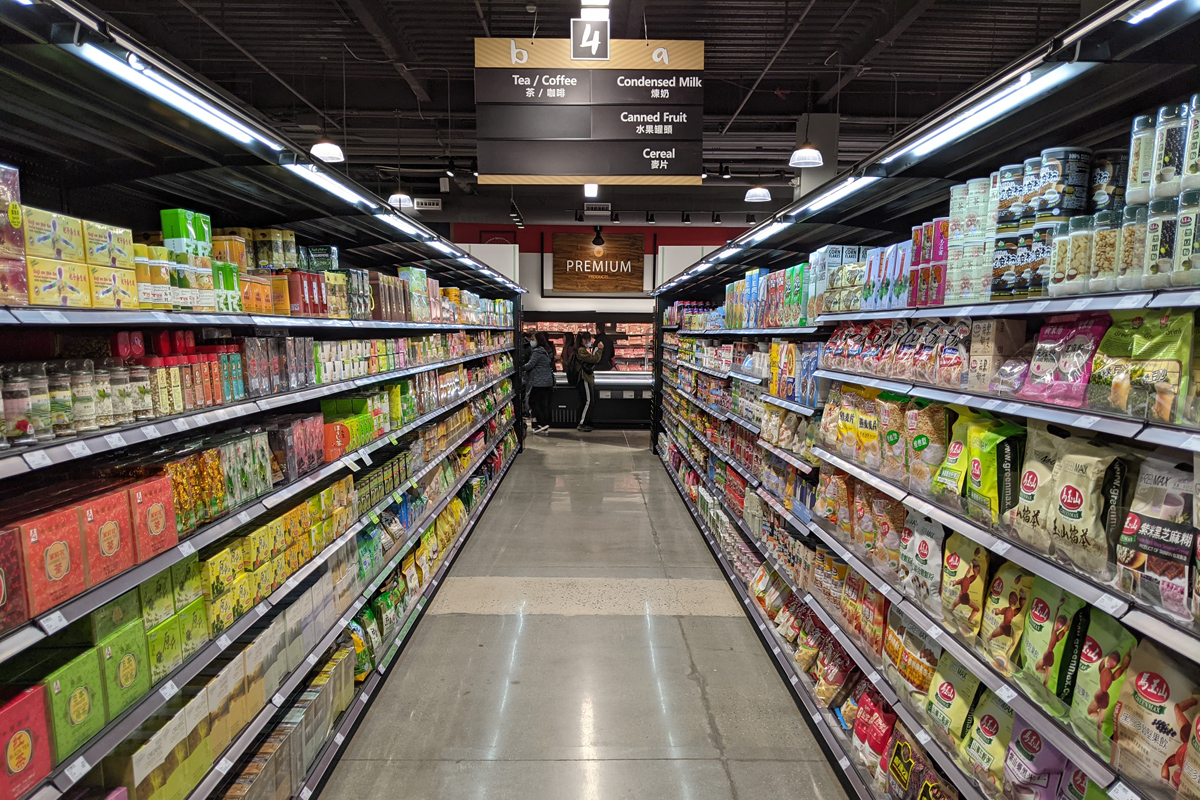 In addition to a vast amount of Asian dietary staples, 99 Ranch Market also carries a number of everyday domestic food brands as well, making it a one-stop shop for all of your culinary needs.
Chen noted that 99 Ranch Market has been looking for locations to expand into the New York marketplace for quite some time, and Westbury presented a unique opportunity that they simply couldn't pass up.
"We have three stores in New Jersey, we're down in Maryland and Virginia and up in Boston, and so Long Island has been a target of hours for quite some time," he said. "We grew up on the west coast, so we're more familiar with 'large box' locations, so this location here in Westbury made all the sense in the world. This is a great opportunity for us to establish a new presence here."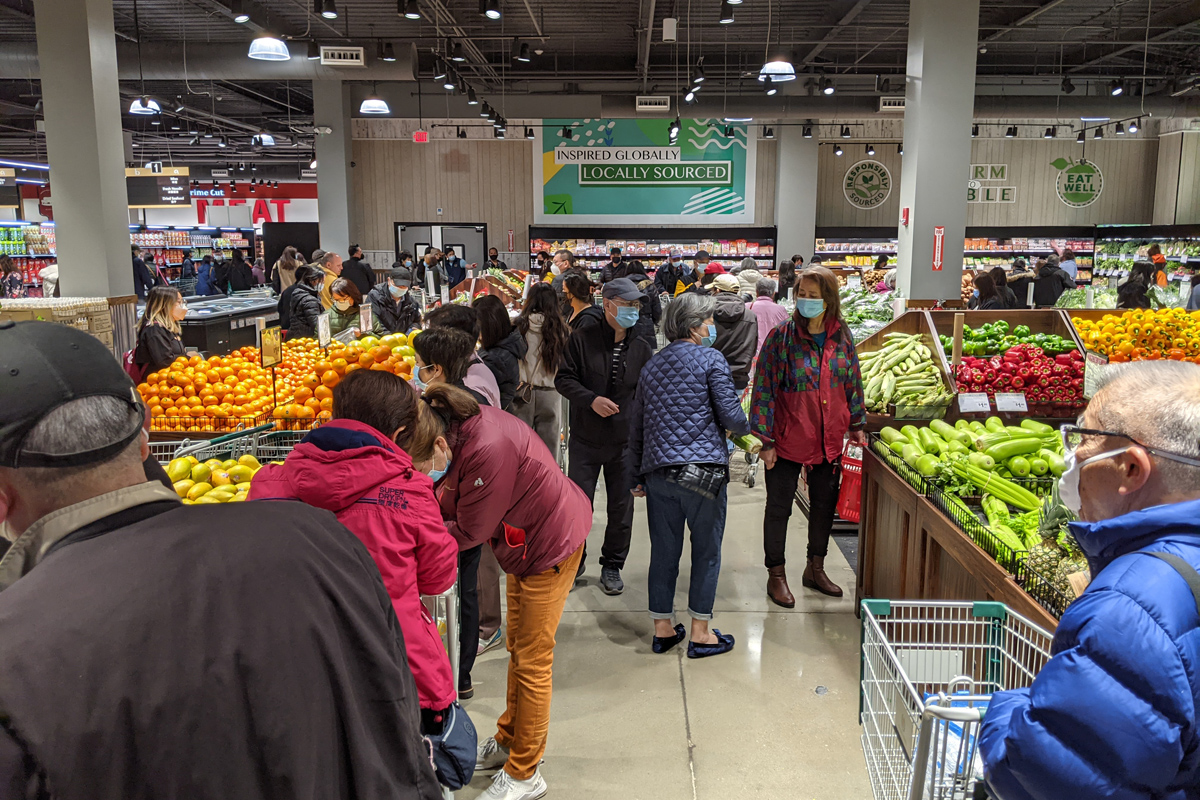 Chen noted that the massive customer response to 99 Ranch Market's Grand Opening bodes greatly for its success in Westbury for many years to come.
"We are so fortunate that, whenever we open a new location, we have so much support from the community," he said. "I think it speaks well to our company while we have established our brand, it's recognized throughout the country now and whenever we open a new location, the local residents come out in droves to support it."
99 Ranch Market currently has 57 locations nationwide, and was originally founded in 1984 in Orange County, California; over the years, the chain has continued to migrate east, culminating in this past weekend's Grand Opening in Westbury.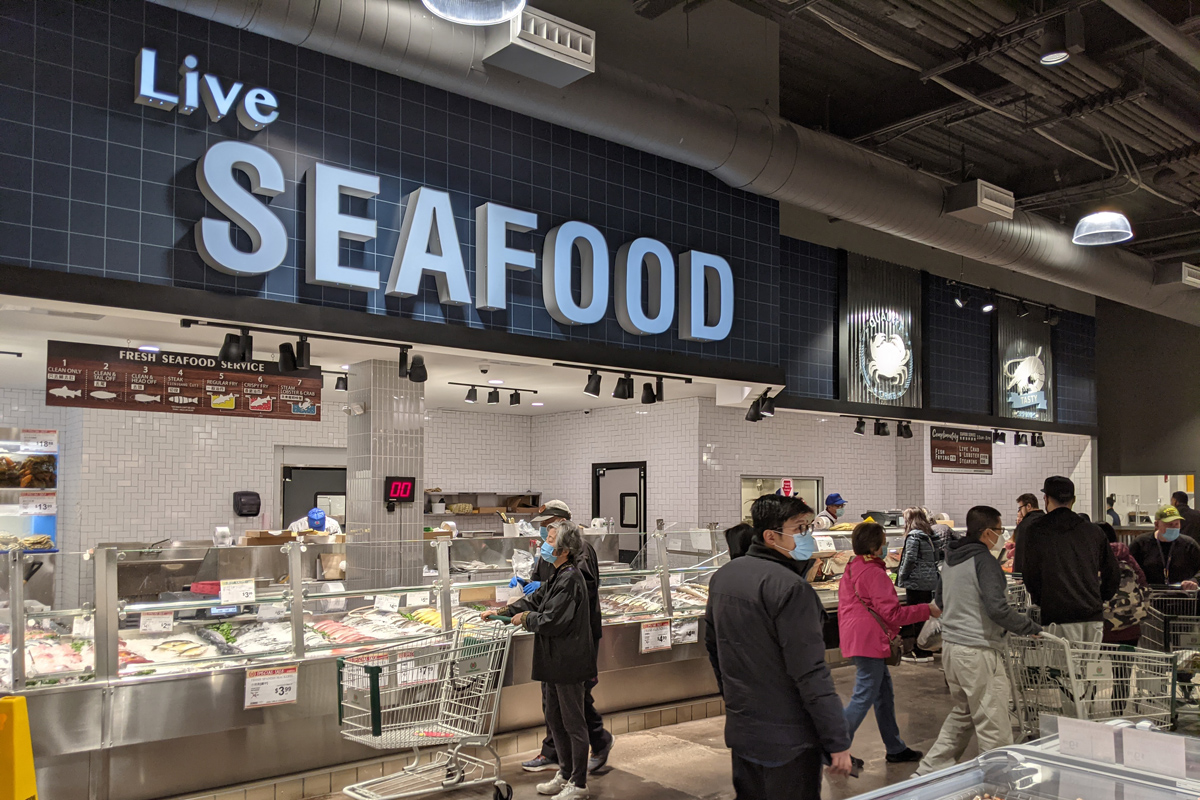 "This is currently the 11th state that we've opened up a new 99 Ranch Market location and that's something we're very proud of. We're definitely working on additional locations in the New York area, and based on the response to our Westbury location, we will seriously consider opening more locations in this region as the community demands," Chen said. "We're excited to be here, and I feel that supermarkets are pillars of our community and they become part of your routine and part of your family, so we're so honored to be here in this community and to become established here."