When it comes to starting your own business in today's topsy-turvy economy, sometimes the hardest thing to do is to take that first tentative step to establishing a home base of operations. It can be extremely stressing to have so many things to manage as it relates to creating an effective office space for you and your employees, but thankfully Syosset's 
Grab Suite
 can provide the perfect solution to that dilemma, allowing you to get right to work on your pathway to success.
Grab Suite is a part of the shared and temporary office space wave that is sweeping across the nation, but this outfit offers a numerous amount of unique attributes that should prove to be especially attractive to any business looking to set up shop in prime, stylish, and high-tech office space, be they a small-time independent startup or a group of seasoned professionals.
Dorita Faize, Director of Grab Suite, said that her facility, located at 125 Michael Drive, offers a host of options that would prove to be a valuable asset to any business, large or small.
"Grab Suite consists of fully-furnished executive offices that provide for an array of amenities for tenants in terms of high-speed internet, heating, air conditioning, electricity, cleaning, phone service, a full kitchen and lunch area," she said. "All you need to do is come in and set up in your furnished office, plug-in, and that's it…you can start your business."
While the concept of shared and temporary office space is a new and growing one here on Long Island, Faize noted that there are numerous aspects to Grab Suite that separates it distinctly from the competition.
"What makes us very competitive is that we are hassle-free and you're not bound to any leases like you would in a conventional office setting. You're not bound to a one-year, two-year, or five-year lease…come and go as you wish. We have different types of offices that you can rent for however long as you need," she said. "Even if you just need to come in and rent a conference room for a single meeting to work at a business deal with a client, that option is available for you as well. We have a beautiful conference room that you could just rent for a few hours if need be.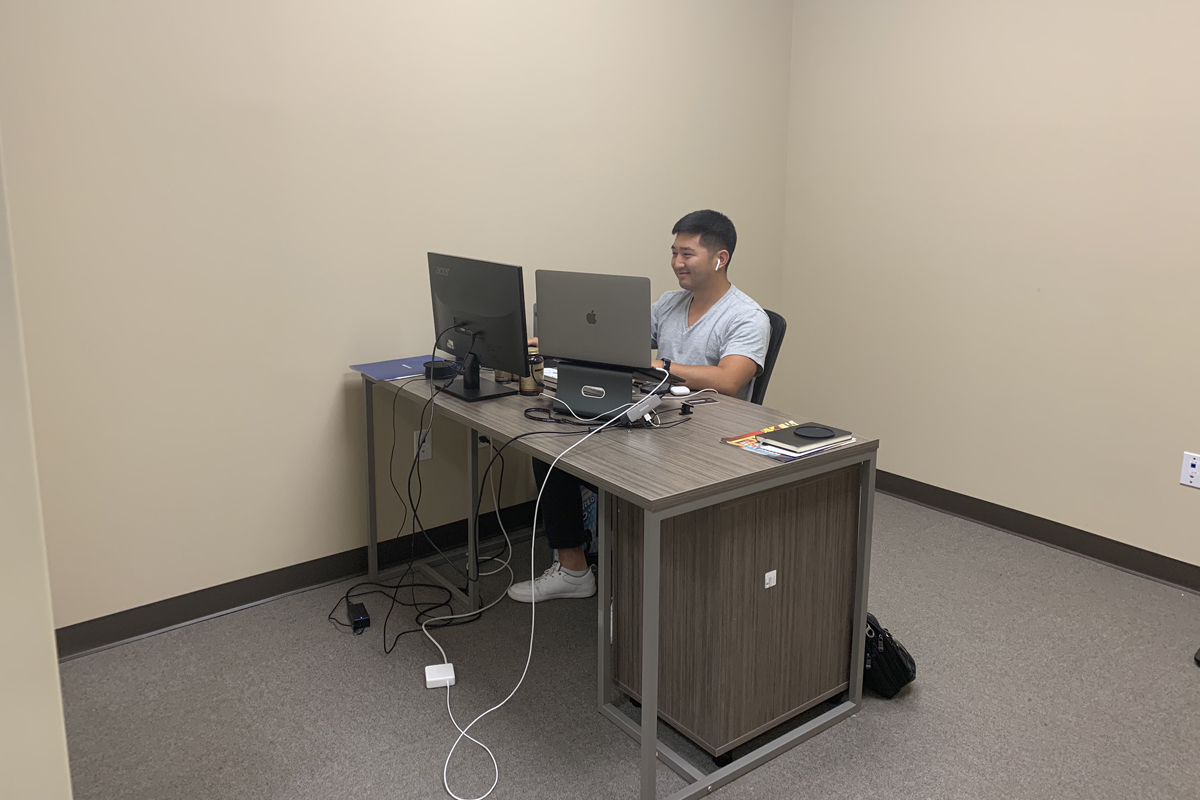 What also sets Grab Suite apart from other office spaces out there is the fact that access control provides twenty-four hours a day of availability for tenants and the office space they are renting.
"All of our tenants receive electronic access cards, so all you have to do is come in and scan your card and you're in, 24/7," Faize said. "Most other office spaces simply provide keys to their tenants and only provide them with 9-to-5 access. But it Grab Suite, if you're up at midnight and feel like going into the office to do some work, you're more than free to do so."
Grab Suite first opened its doors for business in May of 2019, and already has about 15 percent of their office space rented out. However, that percentage is quickly growing, so if Grab Suite sounds like a fit for you and your business plans, it's better to jump in sooner rather than later. Pricing is very competitive, with rent coming in typically about 20 percent or more below that of other similar facilities.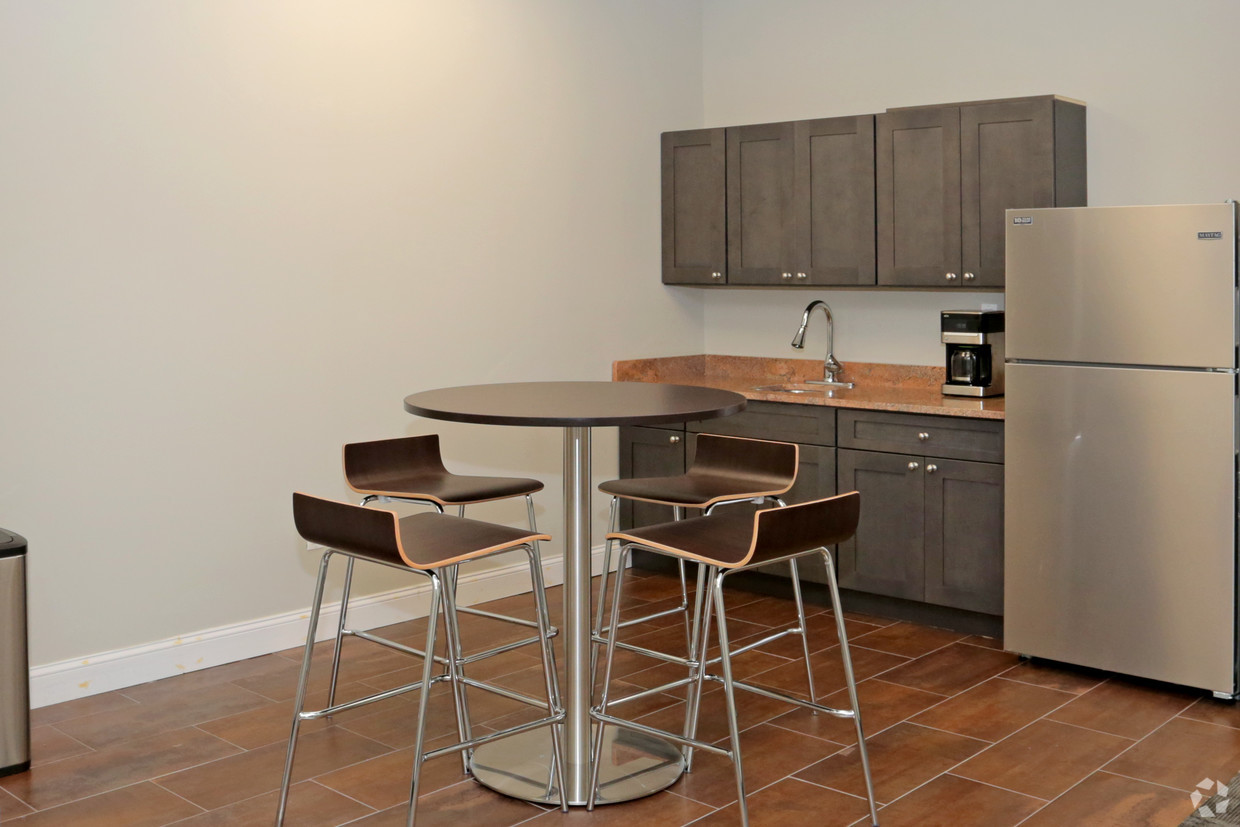 Grab Suite is certainly an impressive sight upon first entering; the newly-constructed 15,000 square-foot facility features a clean, sleek, and ultra modern design aesthetic accompanied by cutting edge technology and amenities that all tenants have access to, Faize said.
"We have 60 offices, consisting both of individual offices and office suites that hold up to two or three offices with a private door," she said. "We also have shared offices, where a single office can be subdivided into two or three or four separate office spaces…individuals working on their own can share an office space together."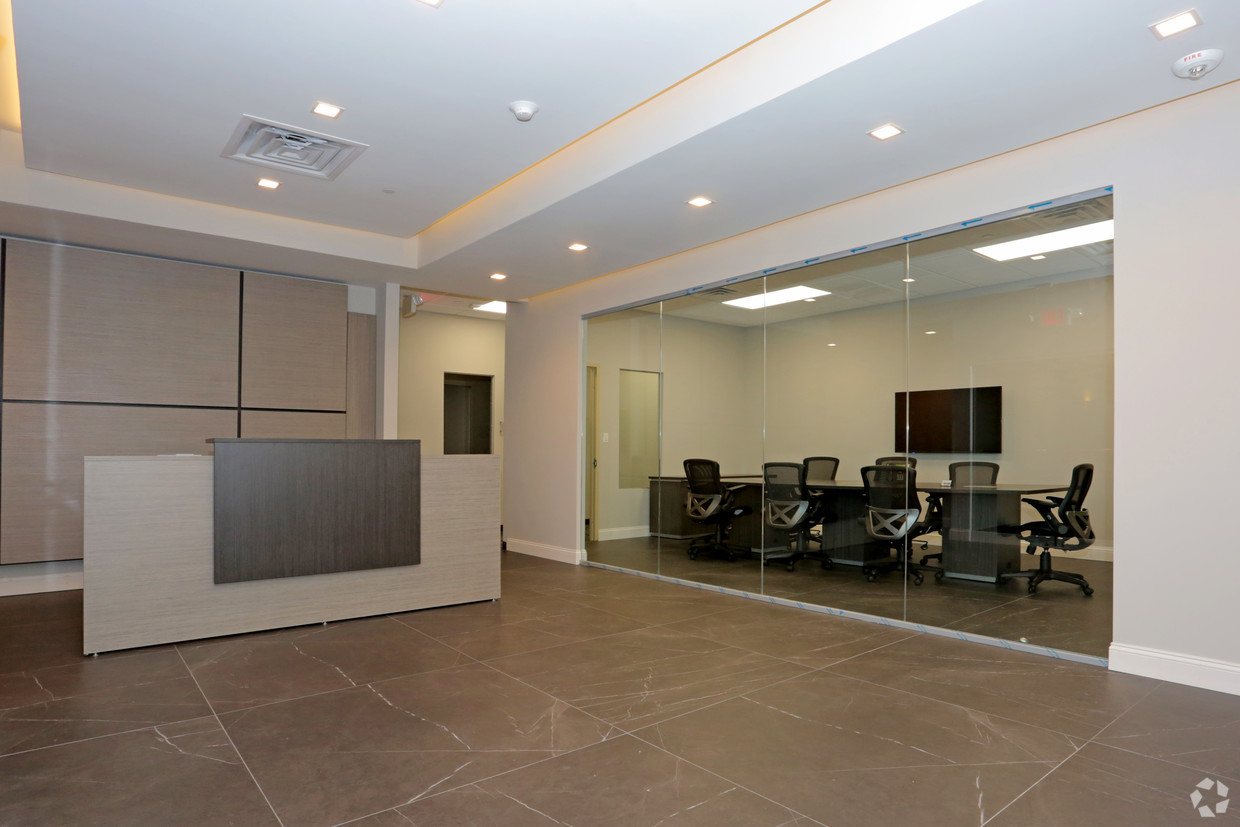 The facility also features a beautiful lobby and a receptionist on staff; calls to your office can be routed through the receptionist either to both your office phone and your cell phone, providing a great deal flexibility when it comes to communication with your potential clients.
Faize has already achieved success in the office rental field, having opened a similar, currently filled-to-capacity series of spaces in Manhattan. However, she noted the vast potential behind the concept of Grab Suite, and said that she's already searching for the right space to open up a second one, possibly in Mineola or Westbury.
But on a personal level, Faize noted that she gets a great deal of satisfaction when it comes to helping out new  entrepreneurs who are struggling to gain a footing in today's highly competitive economy. When she sees them succeed, she said, she feels an extraordinary amount of pride each and every time.
"I like young professionals, and I want to be able to help them and to be able to see them grow and succeed.  We've had so many businesses that have started with us, and they soon became our monthly clients," she said. "So when I see them grow I feel very confident and happy and satisfied that our clients are growing with us. I enjoy giving them a deal and watching them step up on their own two feet. That's what we do here at Grab Suite…we provide office space to empower modern entrepreneurs."