In today's highly competitive business market, having any and every advantage you can muster is vital to getting ahead. But making sure you have the best products and services isn't enough; you need to find the very best employees to fill vital roles in your organization as well, and the only way to ensure that is to conduct comprehensive background checks on all candidates.
While there are a number of well-known companies that can handle this type of research, there are few that have the reputation and the track record of U.S. Background Screening, Inc.
The Los Angeles-based company first opened its doors for business in 1999, with Founder, President, and CEO Andrew Klein already boasting an extensive prior background in the industry at that time; as a result, U.S. Background Screening possesses a whopping 25 years of experience when it comes to revealing what potential candidates may be hiding from their prospective employers.
When deciding upon embarking in a career in background screening, Klein noted that it wasn't something that he had initially set out to do; instead, he said, the unusual career path pretty much managed to find him instead.
"I had graduated from college with a political science degree, and I literally just answered a job opening post at my college which was at Florida Atlantic University in Boca Raton," he said. "They were looking for customer service reps for a background screening company, which I applied for and got. I was quickly promoted to the Director of Customer Service and 6 months after that, I resigned and started my own business."
Klein uprooted himself from Florida and moved to Los Angeles, California, where he then founded his own successful background screening company.
U.S. Background Screening, Inc. is a full-service background screening company that does pre-employment screening for businesses of any size on their new hires, Klein said.
"Every business out there is – or should be – conducting background checks on their new employees, and that's what we do," he said. "We do screenings for employment purposes only; we're not private investigators, we're a pre-employment background screening company."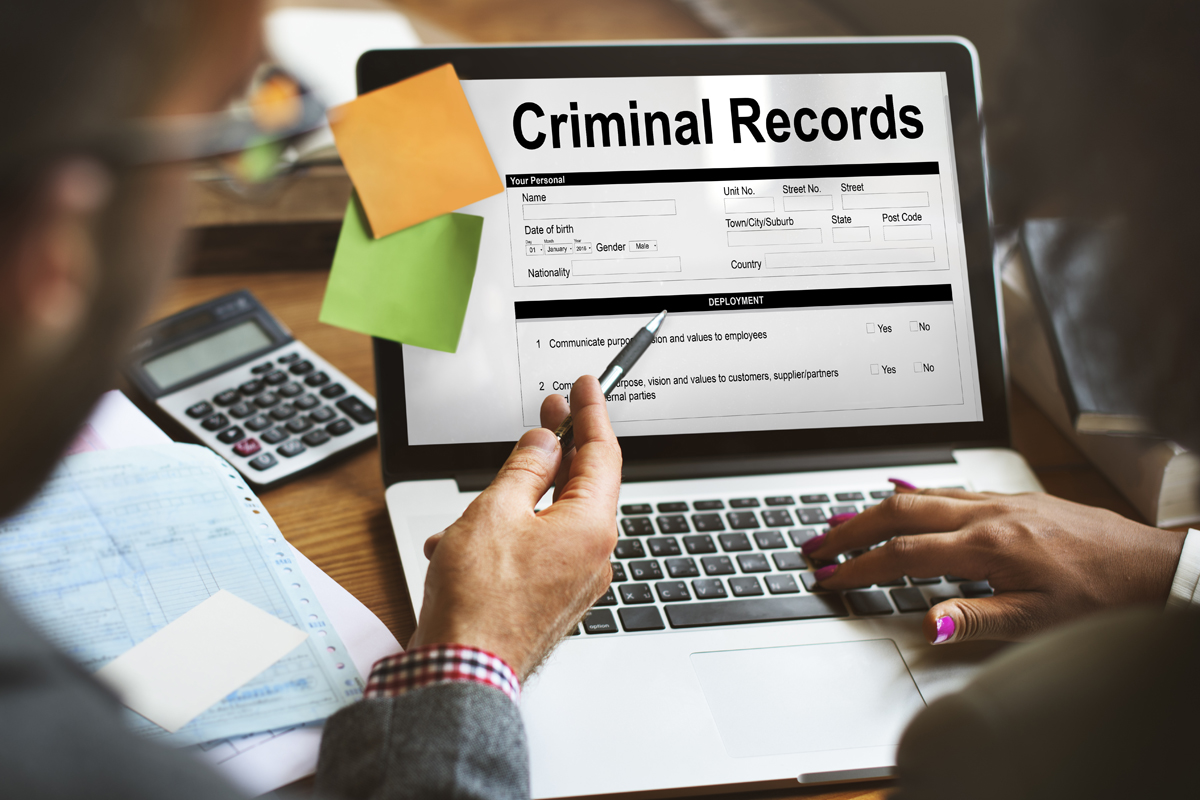 Klein noted that U.S. Background Screening, Inc. is a full-service company, meaning that they provide a complete array of screening services, resulting in a thorough assessment of any prospective employee.
"Some companies offer only criminal research, some offer driver's license reports or verification services of previous employment and education, but we can provide anything and everything that our competitors provide," he said. "We offer criminal searches, civil searches, motor vehicle reports, education and employment verification, warrants, sex offender registries, and so much more."
U.S. Background Screening, Inc. also offers extensive drug testing, with the company being able to test any candidate for a job within 5 miles of their home, anywhere in the continental United States. Also, social media background searches are a new – and quite popular – service requested by many prospective employers, with Klein noting that many ask him to check the entire social media histories of their job candidates for anything unseeingly or controversial.
USBS' talents aren't simply limited to the United States; Klein said that they are also capable of carrying out criminal research in more than 50 additional countries as well.
When it comes to today's business world, employers can never take enough precautions to ensure that the applicants that they are screening for a job come from impeccable backgrounds and whose references all check out.
"Some of my mottos are, 'what you don't know can hurt you,' 'do you know who you are hiring?' and 'past activity predicts future activity.' Essentially, you have to know who you're hiring," Klein said. "I can't imagine that anybody would hire somebody now without performing a background check. You really need to know exactly who is working for you." It is important to note that a background check can only be conducted with the candidate's written consent and authorization.
However, just because a job applicant might have a few black marks on their record, they might not automatically be deemed ineligible for employment; in situations like these, Klein urges job-seekers to be upfront and completely honest with their prospective employer, noting that it will be worse for them in the long run if they leave it up to chance.
"15 percent of candidates we screen have something in their backgrounds, such as a speeding ticket, credit card debt, or perhaps even an arrest. Something that makes you evaluate their situation a little closer before they can be hired," he said. "But managers will generally hire someone who has a blemish on their record as long as they're honest about it during the interview process. So if you're being interviewed, and you point out that maybe you were arrested five years ago and it's going to come up in a background check, you have a very strong chance of getting hired if you're honest. But if you don't disclose it, or even lie about it, now you have no chance of getting hired."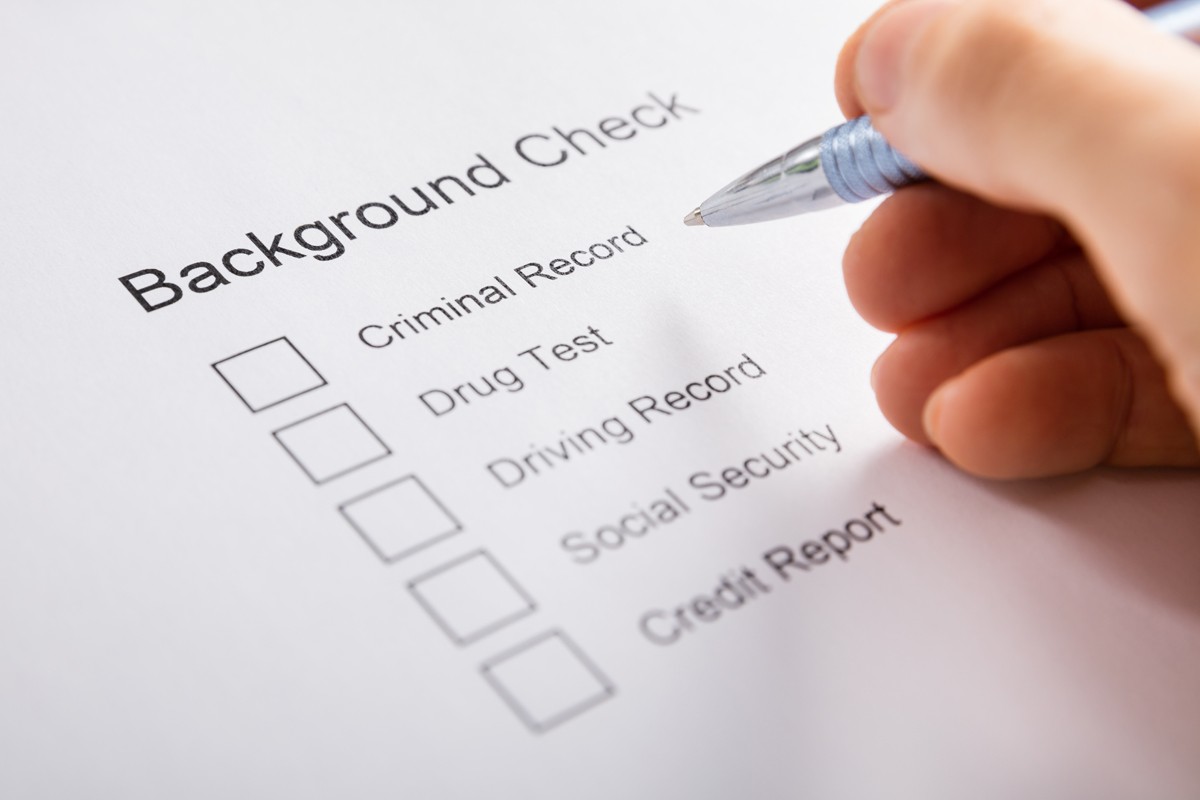 Aside from the wide varieties and types of background checks that USBS is capable of providing, another thing that sets them head-and-shoulders above the competition is their extraordinarily fast turnaround time. On average, results can be provided rather quickly, compared to the industry average of a week or more, Klein said.
"We're well-connected, and while many of our competitors use databases for their research – and we do as well – we also have researchers and court runners throughout the country who physically drive to the courthouse and conduct the research, so real-time information can be acquired," he said. "We are in the courts in every county in this country daily, whereas a lot of our competitors still attempt to do the research online, or they have to mail it in, or simply hire our firm. We cannot rely solely on databases. They are not updated often enough, sometimes it takes the courts six months or longer to update their online systems. When conducting 'physical research' we will obtain the arrest information, even if the offense was committed yesterday."
U.S. Background Screening, Inc. also features full integration with many major payroll and HR platforms to ensure that everything is streamlined for their clients' convenience.
Klein noted that he feels a great deal of satisfaction out of creating this homegrown business that has evolved into one of the premier background screening companies in the United States – and beyond – serving a vital role in helping businesses choose the cream of the crop when it comes to keeping their employees and customers safe. Klein told us he had an unfortunate and devastating experience regarding workplace safety.
"I had an older brother who was murdered in the workplace. I take my job very seriously and I am passionate about protecting people and businesses. I'm very proud of our company and our employees that work with us foremost, because without them it doesn't happen," he said. "Any background screening company can run a background check, but what sets one apart from the other is the manner in which we provide it. Accuracy, turnaround time, and customer service are vital to us and our clients, and every time you call our office, you will speak with someone. We know our customers well, and we ask them not to think of us as their vendor, but as an extension of their HR team. Our customers get a level of customer service that they deserve and expect. It's a level of service our competitors cannot match."
To find out more about U.S. Background Screening, please visit their website at https://usbscorp.net.