Few things can instill a sense of pride and satisfaction more than receiving a hard-earned paycheck after a week of giving it your all for an employer that values your contributions. But while not every segment of society has these opportunities available to them, one organization founded on Long Island 11 years ago has been working hard to provide employment for one marginalized group in particular, and finding great success in doing so.
Spectrum Designs
 is a 501c3 custom apparel decorator and promotional products business based out of Port Washington, NY with a social mission: to provide meaningful and inclusive employment and vocational training opportunities to young adults on the Autism Spectrum.
Spectrum Designs has three co-founders including Spectrum's current CEO, Patrick Bardsley. The other co-founders are Stella Spanakos and Nicole Sugrue, two mothers with sons on the Autism Spectrum who wanted more for their sons and other children who faced similar adversities, according to Susan Gernhart, Spectrum's Director of Marketing and Development.
"They saw that the opportunities for their sons were going to be bleak, and decided to do something to help," she said. "They created two partner non-profits – Spectrum Designs and The Nicholas Center."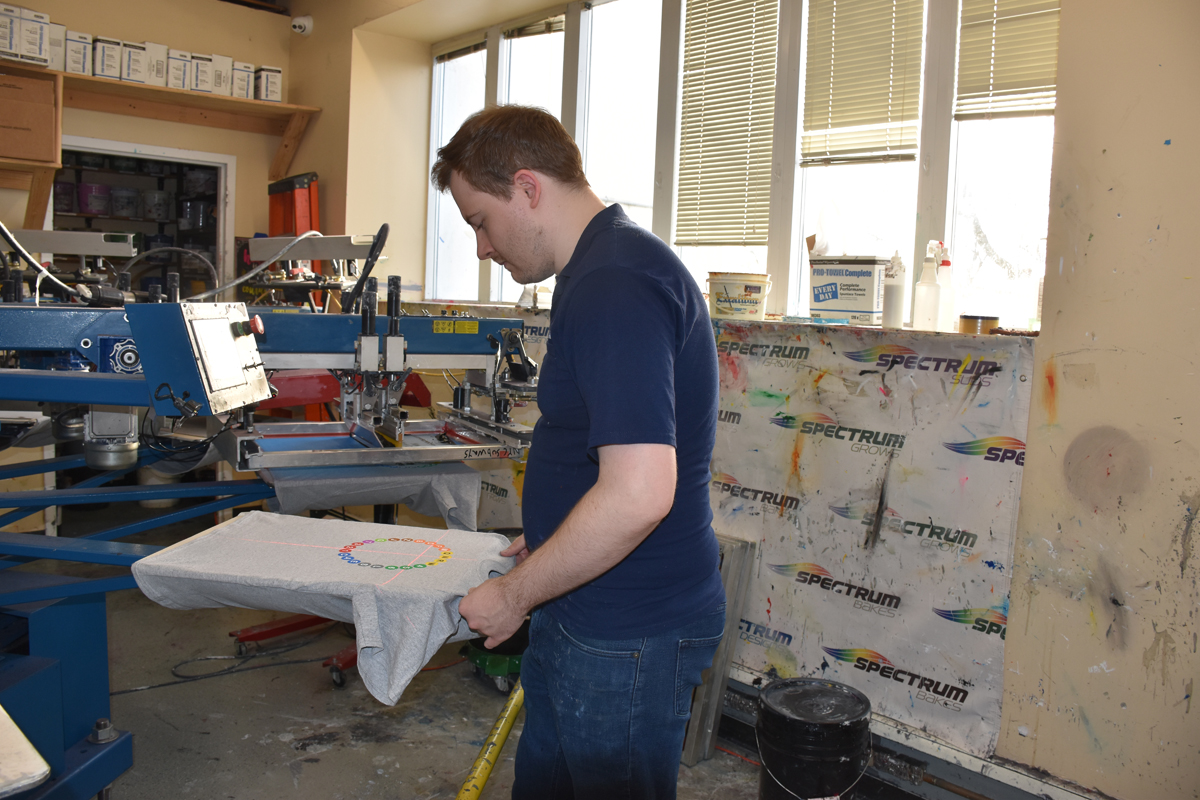 The Nicholas Center offers job coaching and employment assistance, whereas Spectrum Designs specializes in custom apparel and promotional products, and offers everything from screen printing, embroidery, heat transfers, and direct to garment printing for a diverse array of items including t-shirts, sweatshirts, tote bags, and more. No job is too big or too small, with their customer base ranging from small mom-and-pop customers to large corporations such as Uber and Google.
In order to spread community awareness about Spectrum Designs mission and what they have to offer for differently-abled individuals on the autism spectrum, Susan noted that the organization will be celebrating "516 Day," an event to be held on Monday, May 16th where any interested members of the public can visit and learn more about what Spectrum Designs does.
"It's basically a celebration of community pride, a simple way to get people in to see what we're doing behind the scenes, spread word of our mission, and have people meet our neurodiverse team," she said. "We give tours all year round, but people might not realize that. We always tell people to come see the magic in-person, because meeting our team members…you just never know what's going to happen."
"Someone's going to reach out and give you a hug, or start singing a song to you, or telling crazy jokes," Susan continued. "Our team is a hardworking, dedicated, talented and loving bunch, and we just want people to see that they have a place in the workforce, that they're really thriving and contributing to society, and they're being social and learning new skills, personally and professionally."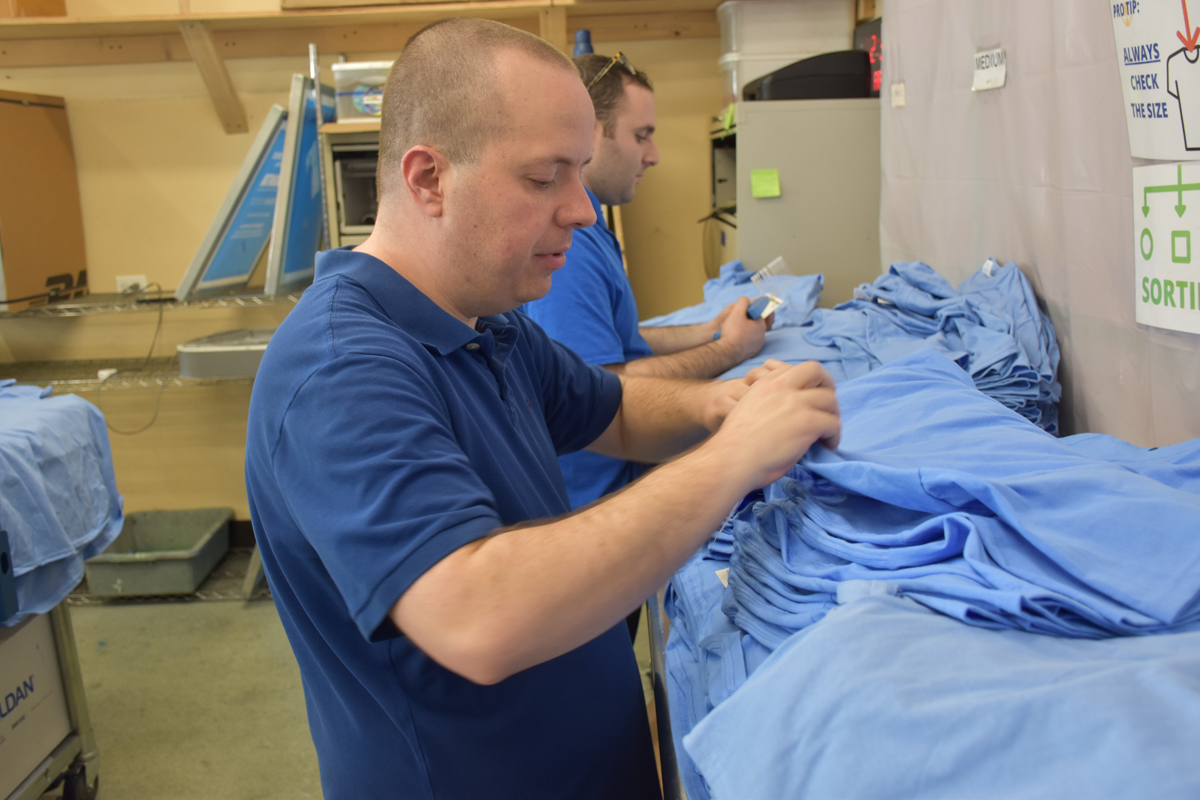 But whether interested parties visit the facility on 516 Day or reach out any other day of the year to schedule a tour – which can be done by emailing 
susan@spectrumdesigns.org
 – Susan noted that anyone and everyone is welcome to check out the great work going on at Spectrum Designs.
"Essentially, the whole point of Spectrum Designs is not only to provide employment to people on the Autism Spectrum, but also to show members of the general public that individuals of all abilities are, in fact, very employable," Susan said. "We're here to dispel those myths and all of those unfavorable attitudes, if you will. We want to show other employers that this is possible."
Spectrum Designs tailors the various jobs that they offer to the individual employee's strengths; Susan noted that some people are better at operating machines, while others handle hang-tagging, folding, printing out shipping labels, and a variety of other tasks.
Spectrum Designs also has two sister organizations, both also located in Port Washington- Spectrum Bakes, which sells all manner of delicious confectionery treats such as chocolate-covered Oreo cookies and handmade granola, and Spectrum Suds, which offers boutique laundromat and dry cleaning services.
"We opened these two additional businesses because we wanted to show people that there is a diverse variety of jobs that this population can handle," Susan said, adding that a second Spectrum Designs facility was also opened in Pleasantville, NY in 2020.
Combined amongst all of their enterprises, Spectrum currently employs 71 individuals, with 43 identifying as being on the spectrum.
Long Island Business News has awarded Spectrum Designs a "Best Place to Work" award for the past two years in a row, and Susan attributes that honor to the diversity of the company raising morale and contributing to a kinder, more understanding workplace.
"Everyone I work with, regardless of ability, is included and heard, and that's something that individuals on the Autism Spectrum don't necessarily experience that often, particularly in the workplace," she said. "These are people who were, for the most part, told they may never work or earn a paycheck, and they're doing it. And that really is nice to see."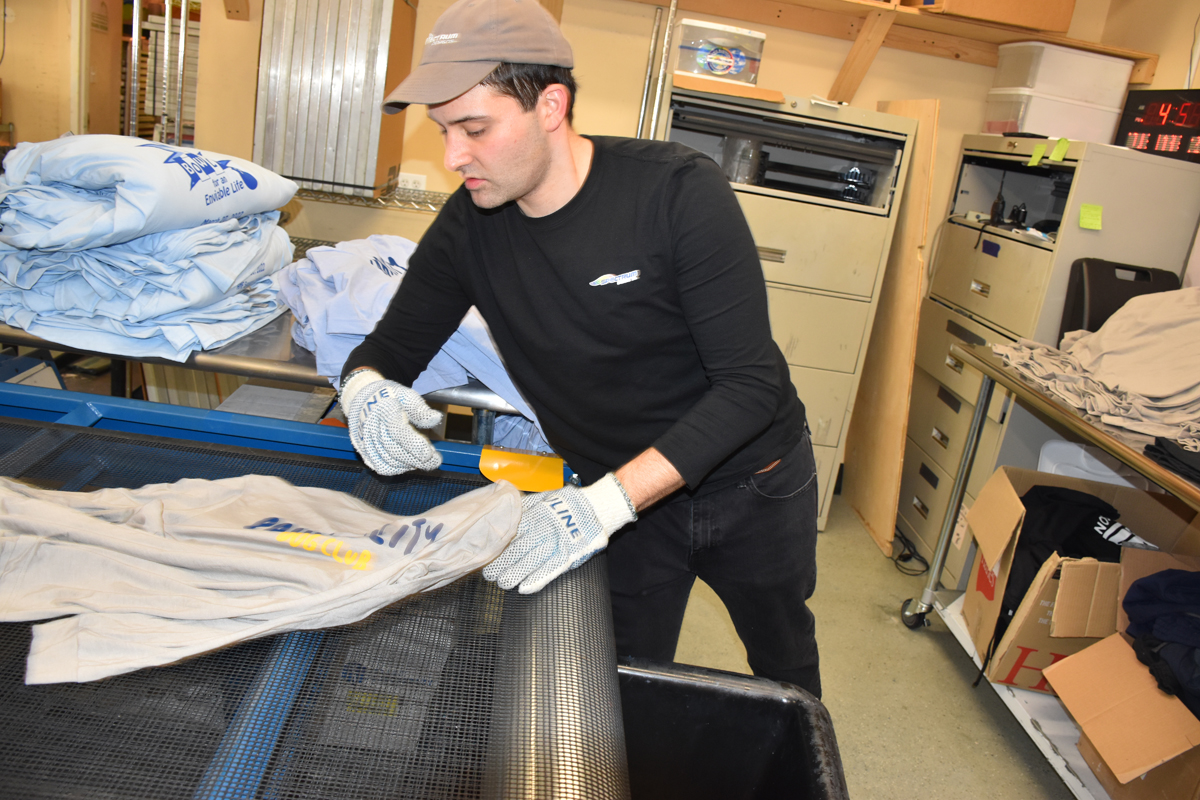 When it comes to the vitally important services that Spectrum Designs and its sister organizations supply to those in the autism community, Susan said that she feels a great deal of pride and satisfaction in helping to pave a road to future success, proving that those on the spectrum can contribute to society as much as anyone else can.
"It's a really great feeling, and the company has grown by leaps and bounds, especially over the past year…in terms of headcount, production, revenue, and expansion," she said. "I've only been here a year and a half, but it's been absolutely wonderful to see the company grow and flourish like it has, and we really have been embraced by the community as well. It's just a really wonderful thing that we do here, and I'm proud to be a part of it. And the more people that can see what we do in person, the better."
To find out more about Spectrum Designs or to schedule a tour, please call 516-767-7187 or visit 
spectrumdesigns.org
.