In the ultra-competitive business landscape, standing out amongst your peers can at times seem like a nigh-impossible task. However, a new Smithtown-based company is showing that finding your voice and establishing a recognizable brand is not only very possible, but the best way for you to grow your business into the success you've always dreamed of.
BeBranded Agency
 is a full-service digital marketing company that offers everything from web design, search engine optimization (SEO) services, social media, branding packages, and consulting, as well as their newest service, which is influencer marketing.
"We work with social media influencers to help them work with brands and get sponsorships and marketing deals," said BeBranded President Jackie Jawdat.
Jackie founded BeBranded Agency with her sister Lexi right after the COVID-19 pandemic had cost Jackie her job; a situation she said she actually looked upon as a blessing instead of a malady.
"During the COVID pandemic I lost my job, but owning my own marketing agency is something I've always wanted to do, so what better time than during COVID?"she said. "There was nothing else to do, so I transitioned into owning my own business. I had already been working in the digital marketing industry doing SEO services and things like that, so I already had a lot of experience in this field."
"Once I got involved in the digital marketing field I said to myself 'I'm going to create an empire.' I knew I was going to start it, it was just a matter of when," Jackie continued. "I was going to stay at my old job a little bit longer to gain more information and knowledge, but obviously COVID didn't allow that to happen. But I was confident that my sister and I could do this, so we did it, and we're still doing it!"
Jackie and Lexi make an excellent team; Jackie handles the creative aspects of the job whereas Lexi, a licensed real estate agent by trade, handles the numbers.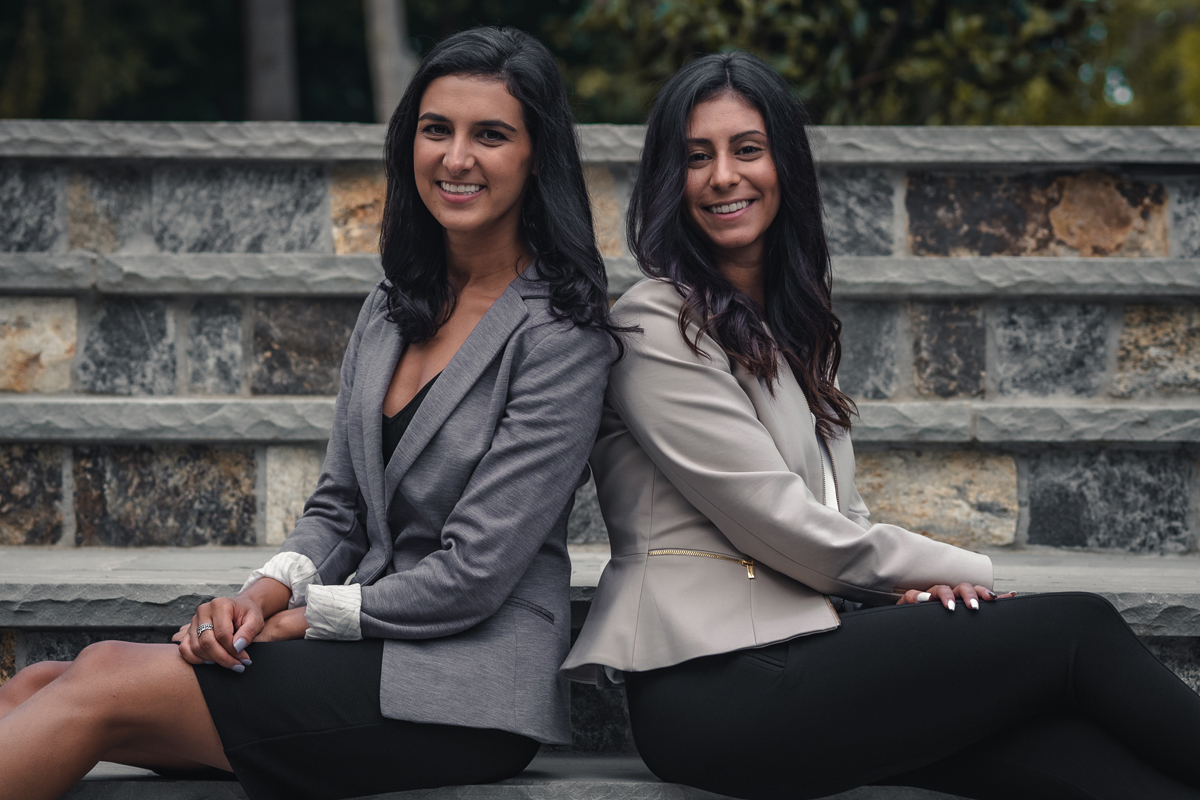 Jackie stated that she has an intense passion for digital marketing and approaches the industry with an "outside of the box" viewpoint; these are just a few of the many things that sets BeBranded apart from the competition, she says.
"We have a real feel for this industry, and we're younger and have a little bit of a new view when it comes to digital marketing that we want to share with our clients," she said. "We also are a family-run company, and we like to make our clients a part of the family. And on top of that, we do offer some fairly unique services, such as influencer marketing. There are very few other agencies doing things like that."
One of the most important things that any business can do in order to stand out, Jackie said, is to establish a firm brand concept, uniformly encompassing all aspects of a company's identity.
"If you're not properly branded, your company has no personality," she said. "The branding is the essence of your company, and if you're not properly branded it could make or break you. Branding is your first impression, after all, and it needs to be consistent throughout your social media, your flyers, your websites, your office, your email signature, everything."
Since starting the company, Jackie says reception to BeBranded has been extraordinarily positive and they have already accumulated a significant number of high-profile clients.
"Everyone around us has been very supportive, and we've built up a really good client base that we are still looking to extend further," she said. "Right now the agency is just my sister Lexi and I, but as we continue to grow we're hoping to take on bigger and bigger clients…we'll work with any type of company, but the types of companies we really excel with are lawyers, accountants, and real estate firms. Basically, any service-based industry, but again, we can work with any client in any field."
BeBranded also offers web design services, so if you need a web page for your business, Jackie is fully capable of building one from scratch with whatever functionality you may require, up to and including e-commerce capability.
SEO services are also another vital part of BeBranded's offerings; after all, Jackie said, if you're not performing strongly when it comes to Google searches, then something about your business model needs to change, and fast.
"We help businesses rank on Google," she said. "If you're not on page one of search results, you're missing out on 70 percent of searches. Your goal should always be to be on page one, and we can help you get there."
In order to further her skill set and knowledge of the marketing industry, Jackie is currently in the process of earning her MBA in marketing from Touro University.
For most people, striking out on their own and opening their own business during the best of times can still be a nerve-wracking experience; however, doing so in the middle of a once-in-a-century pandemic can be positively panic-inducing. However, Jackie says that she and her sister made the right decision at the right time in their lives, and it fills her with immense pride that she took the brave step of making BeBranded Agency a reality.
"I feel that, through this awful situation, I was given a chance to make something amazing happen, and I'm just looking forward to seeing it continue to grow," she said.