Nestled right on the grounds of the 
Nassau County Museum of Art
, Long Island residents can find themselves magically transported back to the mystery and wonder of ancient China this holiday season, as the 
NYC Winter Lantern Festival
 presents an all-new event featuring the artistry and creativity of master lantern builders from the Far East.
"A Bug's Night"
 started on October 22nd, and it will run every Wednesday, Thursday, Friday, Saturday, and Sunday night until January 9th, and it takes the form of a drive-through event where guests can marvel at dozens of hand-crafted Chinese lanterns taking a variety of different imaginative forms.
The NYC Winter Festival was founded in 2018 by Haokun Liu, a student from China attending graduate school at New York University, according to Sarah Jordan, marketing assistant for the NYC Winter Lantern Festival.
"In China, lanterns are traditionally part of the celebration of the new year, which happens around the end of February and beginning of March," she said. "However, he noticed that there were a lot of Christmas lights up around New York City during the winter, but there weren't any lanterns like the one he had grown up seeing."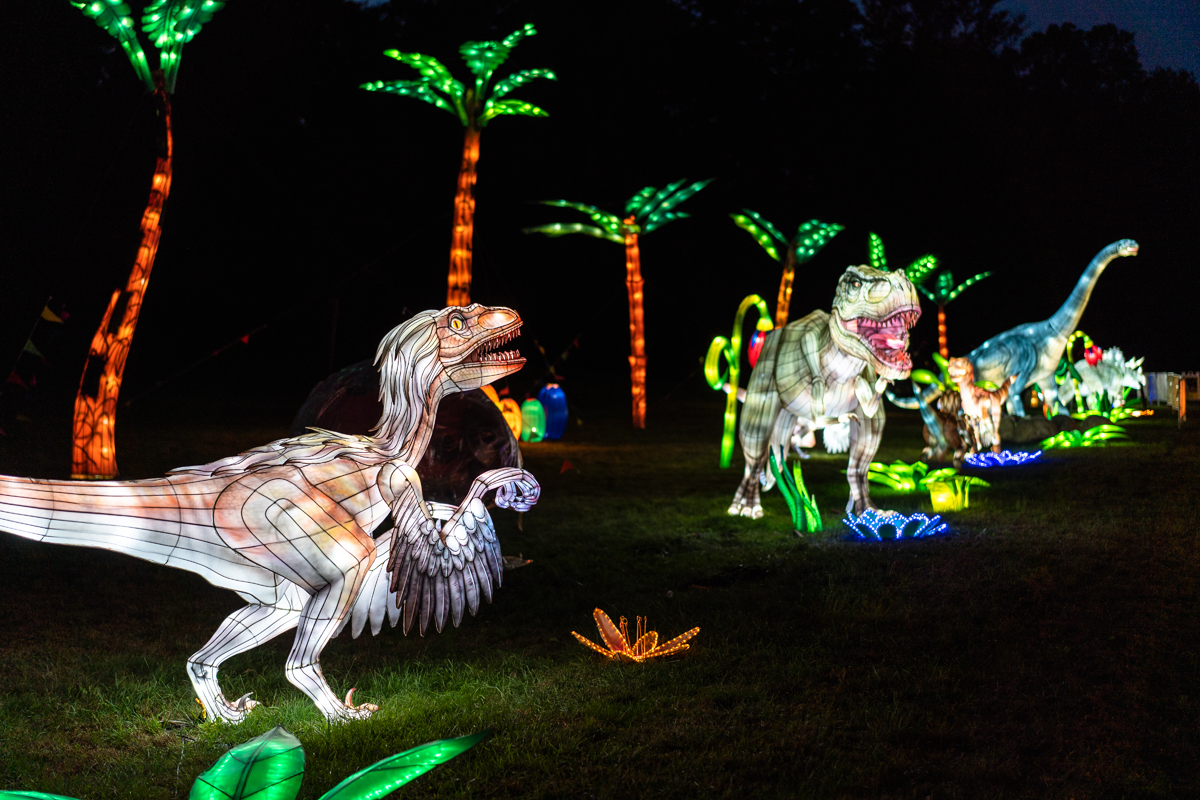 "He had such fun memories of those lanterns, and he wanted to bring that experience to New Yorkers," Sarah continued. "So he started looking around for investors and very few people were willing to take a chance on him because he was still in school and didn't really have any experience. But he did manage to get the investments to start the first NYC Winter Lantern Festival."
Liu went to the Snug Harbor Coastal Center and Botanical Garden in Staten Island, and they agreed to host the event, Sarah said.
"The event ran in Staten Island in 2018 and 2019, and actually won an award from the New York State Legislature for its contributions to the Staten Island community," she said. "In January of 2020, they brought the festival to Washington D.C. for a pop-up event at the Kennedy Center, but then unfortunately with the way that the rest of 2020 went with the pandemic, they just didn't feel comfortable having a large event that would cause a lot of people to gather In the midst of coronavirus, so they did not host a NYC festival last year."
However, in 2021 the festival is back with three events, including their brand new, first-ever drive-through lantern extravaganza on Long Island entitled "A Bug's Night," which is currently being held at the Nassau County Museum of Art.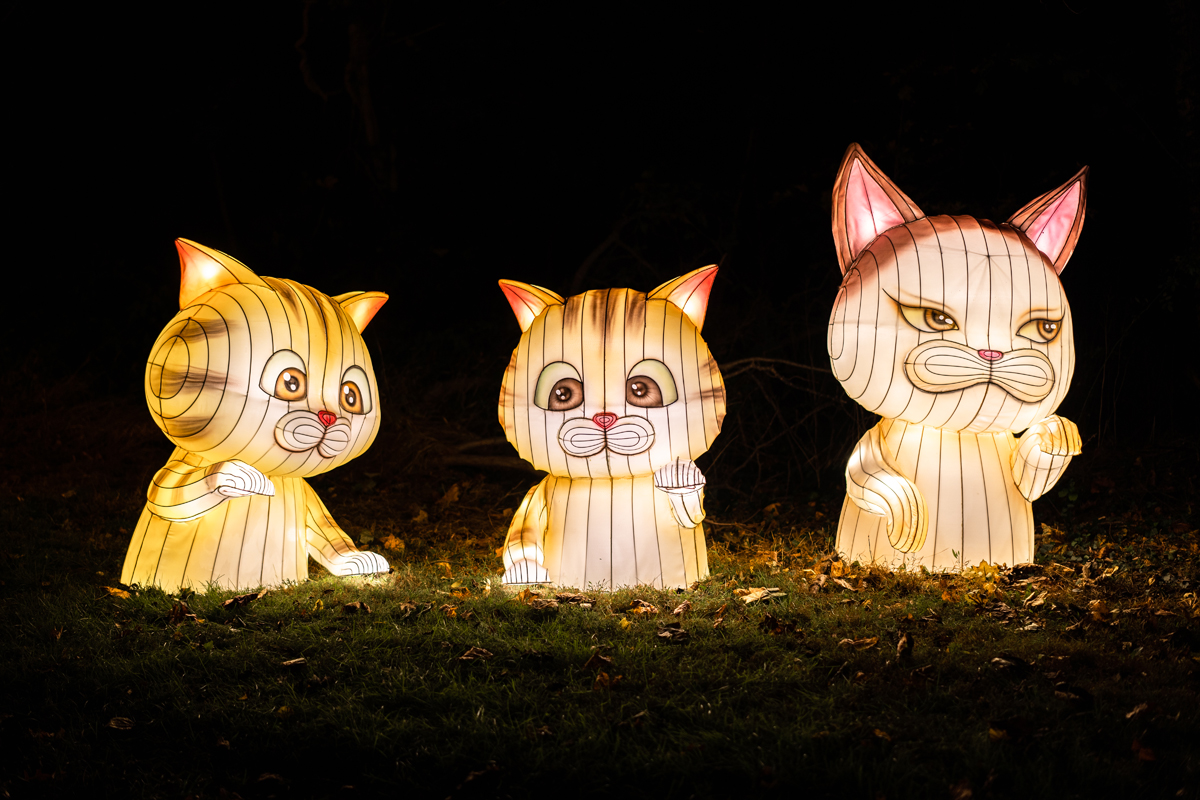 The event, In which participants remain in their vehicles and drive through a predetermined path on the museum's grounds, consists of a vast amount of light-up lantern sculptures taking a wide variety of forms, including plants and animals. The individuals who constructed these stunning works of art used traditional methods that date back a thousand years, and the lanterns were made by-hand in China before being transported over to Long Island.
"Once they've been completed, the lanterns and the artisans that built them come over to the United States to install them, which took about 3 weeks to do," Sarah said. "They use steel wire framing and then silk is stretched over them and is hand-painted. And they are illuminated with LED lights."
The theme of the event, A Bug's Night, provides an immersive imaginary experience where your car has been shrunken down to the size of a bug; from there, guests are left to find their way out through a fantastical landscape of make-believe.
"You're essentially driving through this giant garden, and you'll see giant bugs, plants, and even dinosaurs," Sarah said. "It's kind of a magical garden that goes through space and time, so that is where the name and theme of A Bug's Night comes from."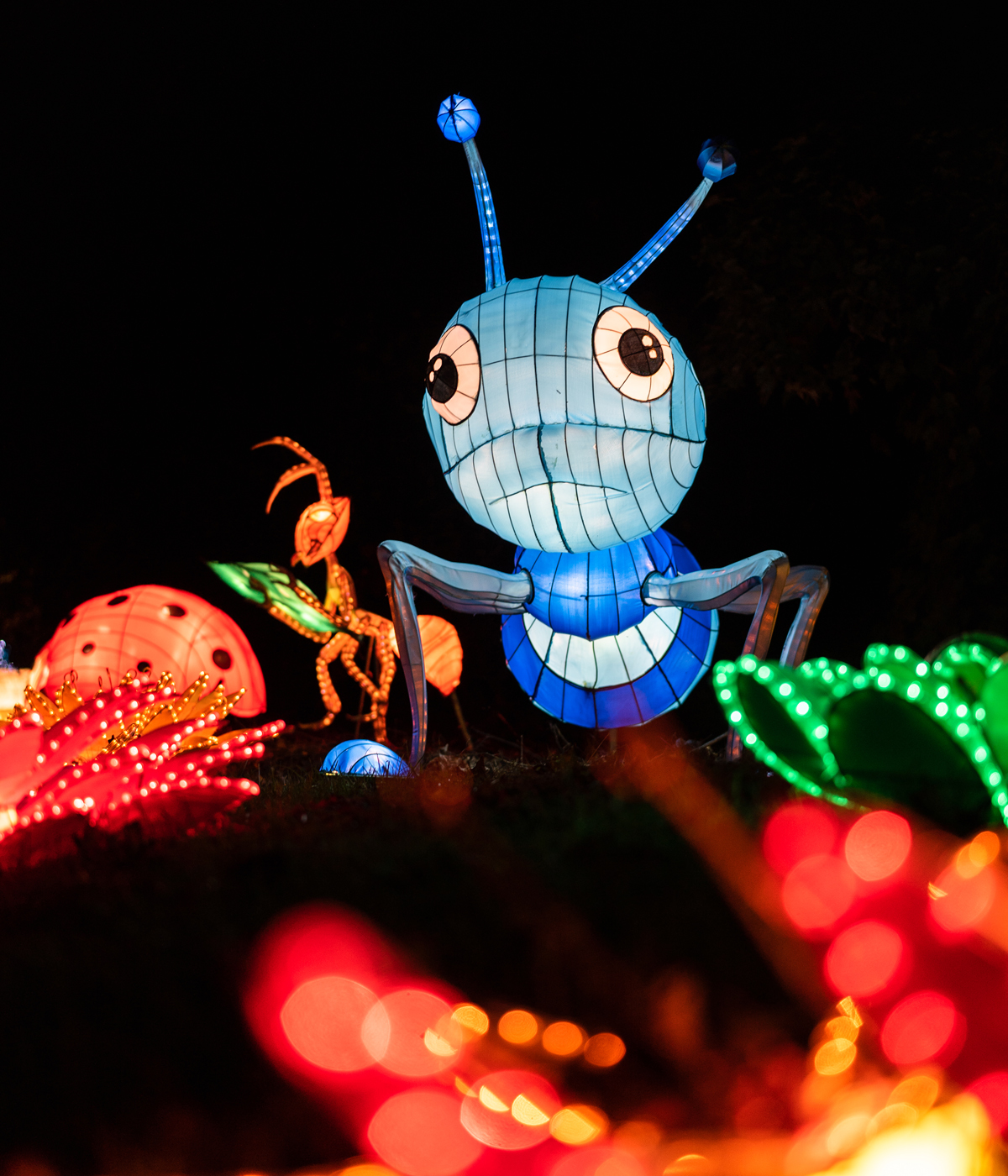 Sarah noted that the way the Nassau County Museum of Art is set up was ideal for a drive-through event, which was especially important considering the fact that COVID-19 is still a consideration for many people.
"The way the museum is set up is that it's in a loop, so it made sense to make this a drive-through event," she said. "And because the pandemic is still going on, we wanted to have the option to allow people to keep socially distant and to enjoy the lanterns, but from within the safety of their own cars so they don't have to worry about being in a crowd."
Since the event started in late October, Sarah said response from the local community has been great. Going forward, she noted that weekends tend to be especially busy, so families wishing take in the beauty and magnificence of this unique and awe-inspiring display might be better suited to try to attend on a weeknight when attendance tends to be slightly lower.
"We've been getting really good business so far, and we're open during the week, so we get some people coming in then, but we do a lot more business on the weekends when people don't have to worry about getting up and going to work the next day," she said. "We've been getting a steady stream of cars coming through, but if you want to enjoy the display during a less busy time, then we encourage you to come on a weeknight if you are able."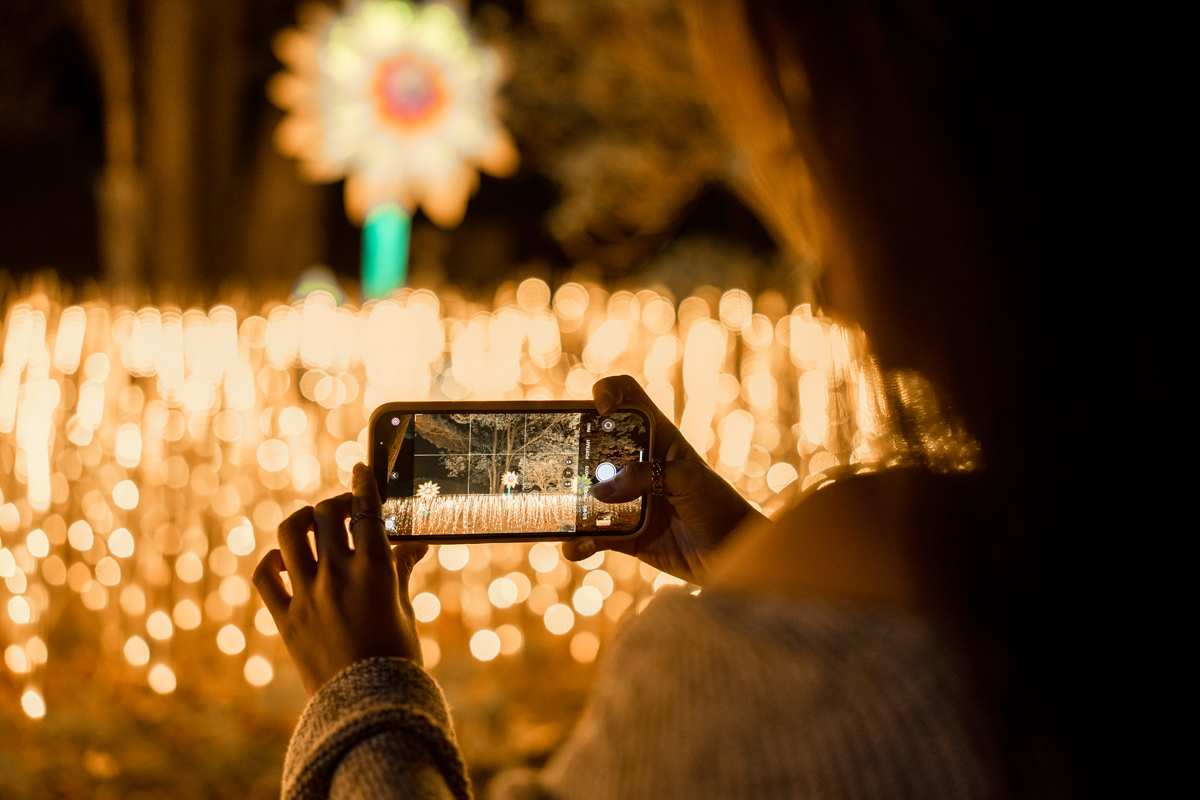 Sarah noted that after the world was essentially put on hold during the worst of the COVID-19 pandemic, the ability to finally offer such a wonderful and unique event to Long Island residents was something that was long overdue, and If possible, the event's organizers would love to do it again next year.
"It really feels great. You know, we had such a great reception in Staten Island the first two years that we wanted to expand our offerings so that a wider base of people could see our lanterns," she said. "And after the year that we've all had, we're glad that we could finally bring this experience to the people of Long Island."