Statera
 – a new spa that is located at 1260 Old Country Road in Westbury – is proving to be the perfect way to reclaim the sense of relaxation that the realities of everyday life on Long Island all too often take away from us.
According to owner Christina Hardial – who garnered several years of experience in the industry before opening her own establishment in April 2021 – Statera is governed by one main theme, which is the concept of "balance" and how that concept manages to elude many people nowadays due to the stressful lives that we all lead.
"The word 'Statera' is actually Latin for balance, and when I decided to create the brand in 2017, I was thinking about the ways that we view wellness, and how I view wellness is bringing the mind, body and spirit into balance," she said. "With our daily lives, especially in New York, we're always rushing everywhere and we keep our bodies in a state of fight-or-flight, so to speak. So when I'm giving someone a treatment, I'm looking to find a way to take them out of that fight-or-flight response and bring balance back to the body."
Statera was originally founded in 2017, but originally it consisted of Christina visiting clients at their homes to perform her services; however, this year, she decided that a dedicated location was needed to ply her trade.
"I originally had taken some time off in the last two-to-three years to have a child, and I was managing a big spa in New York City," she said. "In January I decided to leave that spa and really think about what I wanted to do. I missed that one-on-one, personalized treatment experience and having that flexibility, but I knew that due to COVID I couldn't invite people to my home or go and visit people at theirs. So I decided to open up Statera in Westbury."
Christina's current career is quite a departure in many ways from her previous one, although they both share distinct parallels, she said.
"I actually used to be a court-based social service professional, and I did that for almost 10 years," she said. "What gave me balance back then as a social worker was the ability to engage in holistic wellness experiences by going to spas and engaging in self-care, and I became immersed in it. I wanted to learn more, and I eventually left the court system to pursue this line of thinking."
Christina began looking into ways to make her own line of all-natural products called The Wooden Soapbox, consisting of handmade artisanal soaps and body care products, which she originally used on herself and her family; this led her to returning to school and becoming an esthetician and a massage therapist.
For those wishing to engage the services of Statera – which are currently only available via appointment – the services that Christina offers are varied and wide ranging, covering a host of different holistic remedies for the stresses of everyday life.
"Statera provides a private, luxury spa experience in every treatment," she said. "Each Statera treatment has a balancing experience to it, and we offer various facial, massage, and body care services that are personalized. Some of our specialty services include oxygen dome infusion, hydrafacials, micro needling, eye and lip treatments, chemical peels, LED light therapy, and much more."
"In addition, Statera also offers various massages, including reflexology, back neck and shoulder, a de-stress massage, classic Swedish, prenatal massage, and Himalayan salt stone massage," Christina continued. "Prior to every massage, each client will receive a complimentary herbal foot bath. And clients can add on massage accents, including hot and cold stones, all-natural paraffin treatments, and a number of other services as well. And laser hair removal will be coming soon also."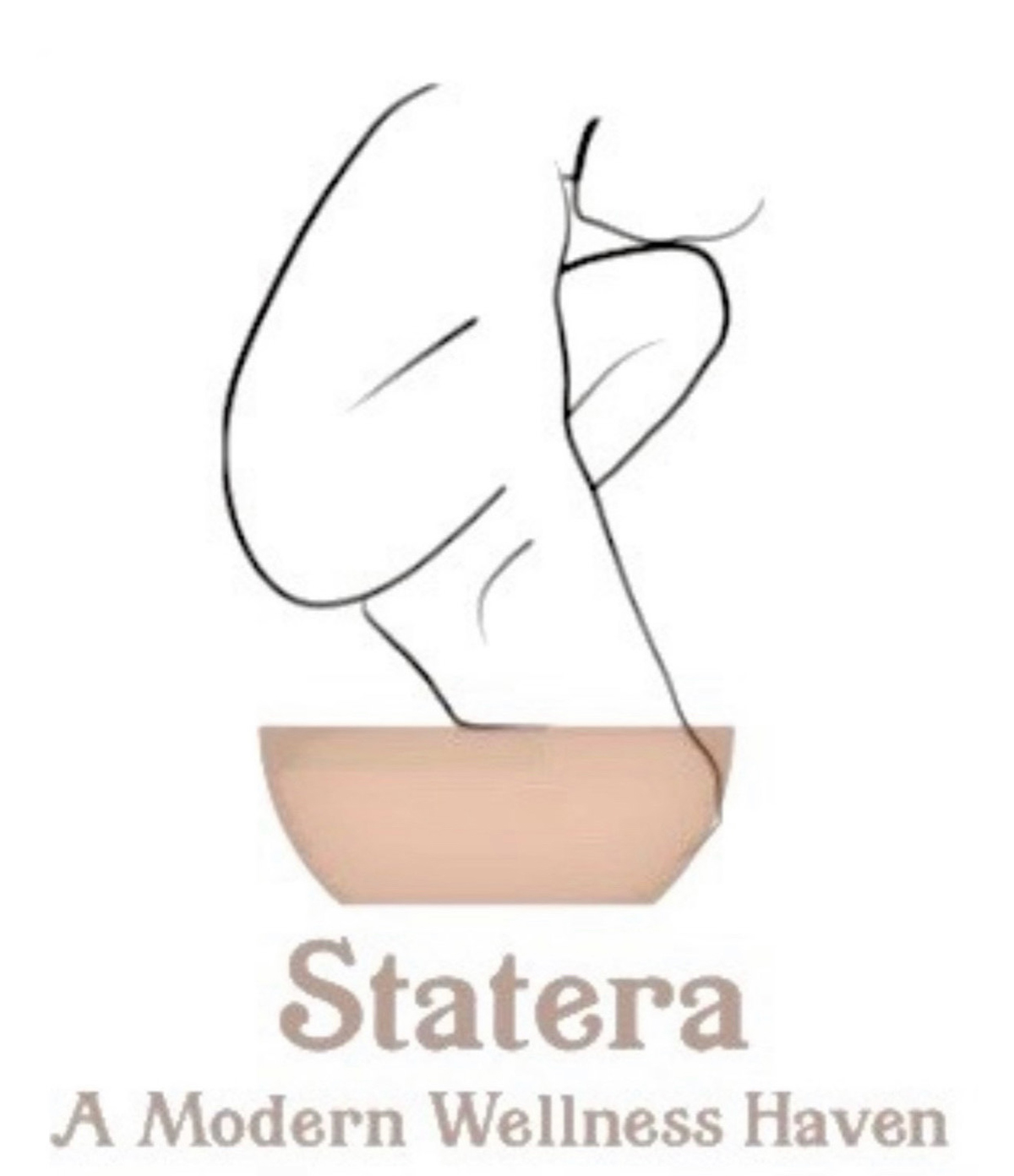 Christina noted that as a trained massage therapist, she incorporates body work to the feet, the head, and the scalp to trigger the rest response within the body and relieve stress.
As far as the ongoing COVID-19 pandemic is concerned, Christina was adamant that she takes all precautions recommended by the CDC to ensure that both her and her customers remain healthy and safe. Currently, during all treatments, Christina wears a mask, face shield and gloves; in addition, all clients must fill out a COVID wellness questionnaire, take a temperature test upon entering Statera, and adequate time is scheduled between sessions to allow full sterilization and cleaning of the environment.
At the moment, Statera is a single-proprietor experience, Christina noted, although if things continue to go well she will be looking into acquiring additional workers who share her philosophy of helping their clients find balance and restfulness.
Currently, Statera is open Tuesday through Saturday, with hopes of opening 7 days a week for 2022.
Christina said that she gets a great deal of personal satisfaction out of helping people find some degree of balance and relaxation, despite the incredibly stressful times we all find ourselves living in.
"As a former social service professional, I still feel like I'm in a similar line of work," she said. "However, I'm now doing it in a different way…I'm using touch, and we do have healing power in our hands for people, and it's powerful. Clients often enter Statera feeling heavy, and after they've received a treatment they're leaving in a much lighter place. And hopefully a much less stressful state. So it makes me feel completely rewarded and grateful to be able to touch so many lives."