When it comes to the packed culinary landscape of Long island's South shore, it takes something special to stand out from the pack, but that's just what the owner of Toto's Restaurant – a brand-new eatery in Wantagh – says he's bringing to the table.
Located directly next to the Jones Beach Hotel at 3275 Byron Street in Wantagh, 
Toto's Restaurant
 – an Italian steakhouse – first opened their doors for business approximately 5 months ago. However, owner Tom Ulaj boasts an impressively long career as a restaurateur, having previously owned a different restaurant at the same location for a number of years before selling it.
"I had originally opened up a restaurant at the Jones Beach Hotel called Per Un Angelo in 2000…I ran it for about 15 years, sold it, and then took it back about a year ago," he said. "It was originally an Italian restaurant, but I changed it into an A1 prime Italian steakhouse because I already own a successful Italian restaurant in Bellmore called Villa D'Aqua, and I just wanted to do something a little different for the customers, to create another success."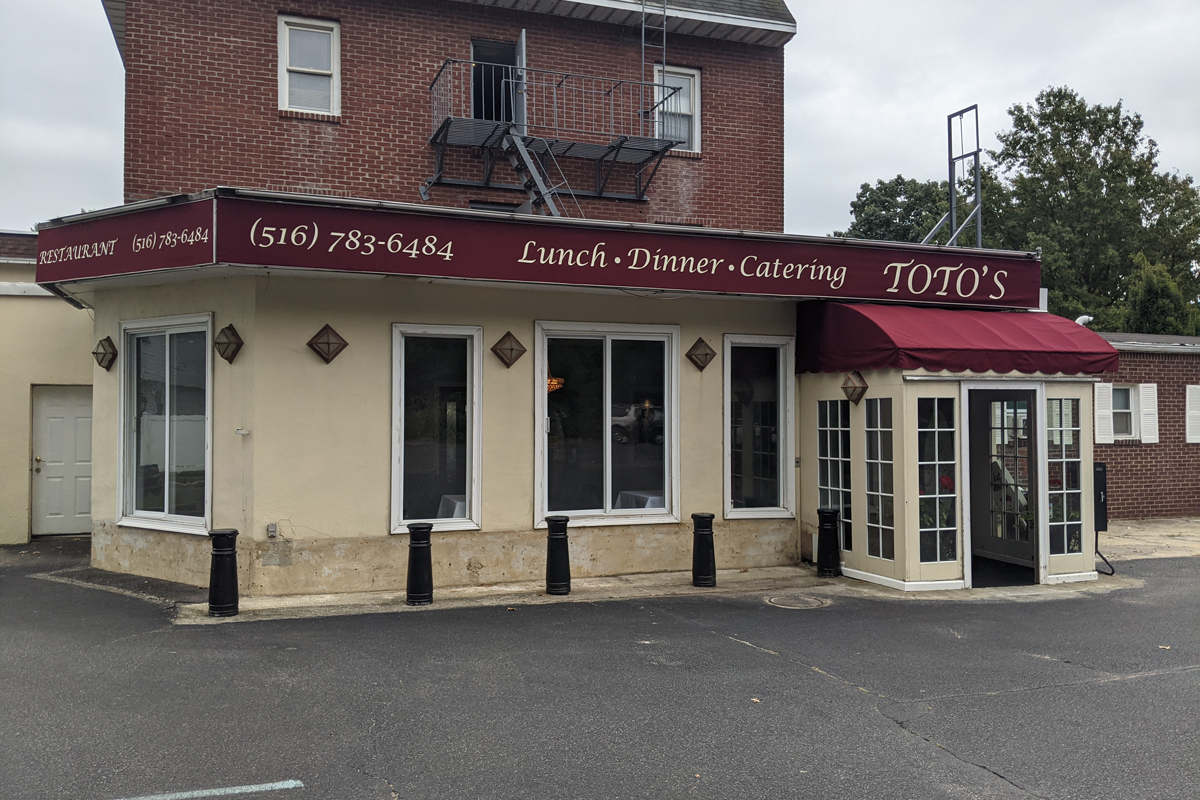 Tom describes the cuisine at Toto's as "upper scale product," but maintains that his price point remains affordable and fair considering the high quality of his menu. But even just going just on word of mouth so far, Tom said that business has already been brisk, and that numerous diners have already become repeat customers.
"We have a lot of customers that keep coming back over and over, and that makes me feel very, very good and proud," he said. "I can tell that we are going to be a very successful restaurant based on the early feedback I've been getting. So far I'd have to say that 95 percent of our customers keep coming back."
Prior to Toto's, Tom has owned as many as eight restaurants throughout his career; he first got into the business as a young man 53 years ago, and over time has owned numerous establishments in Manhattan, Bronx, Westchester County, and New Jersey, before finally moving to Seaford, Long Island 21 years ago.
"I love the restaurant business," he said. "I've been pretty successful in it and I've had a lot of luck, but I've also put very much effort into it as well in order to be successful. And thank God, so far I have been."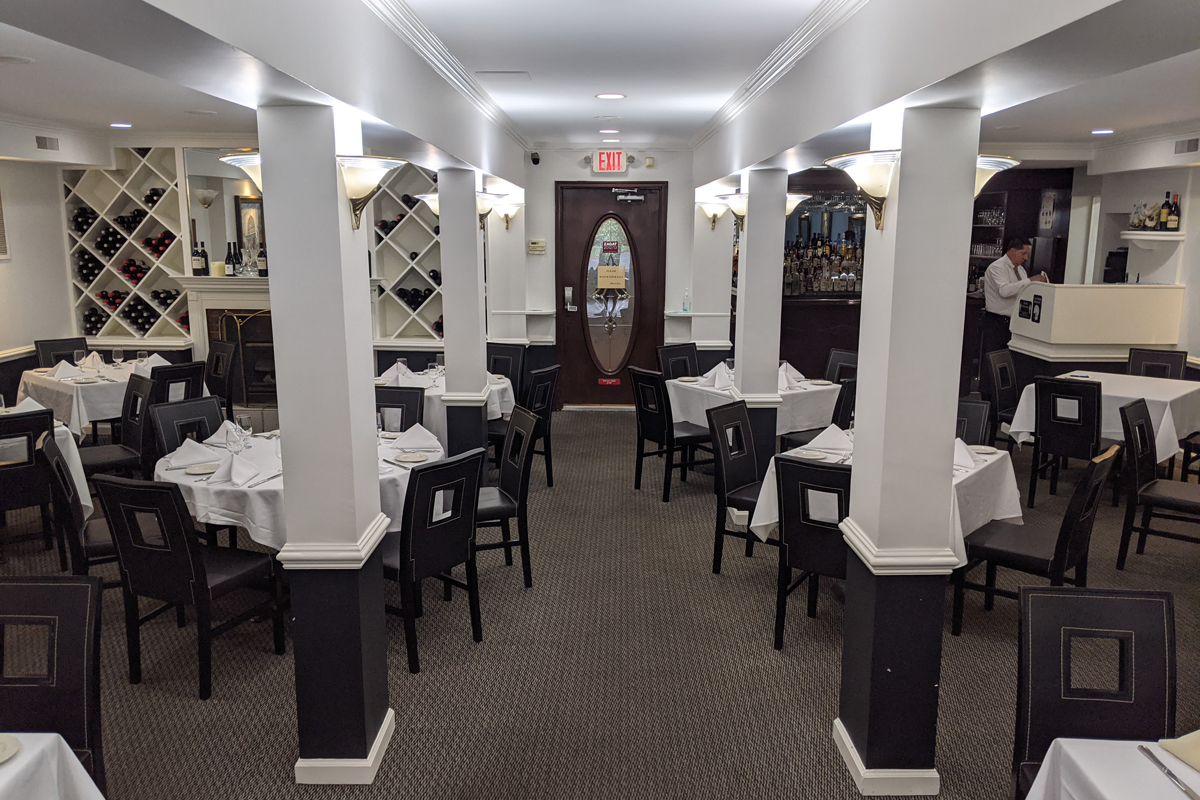 There was a lot more effort put into transitioning Per Un Angelo into Toto's Restaurant than simply changing its name; a whole new menu had to be concocted to go along with Tom's unique vision for an Italian steakhouse, and to that end he recruited Executive Chef Enko Purisic, a gentleman who boasts over 30 years of experience concocting mouth-watering of dishes in countless eateries.
"I was very lucky to find Enko to serve as my top Executive Chef, and I worked very closely with him to come up with a new menu for Toto's," Tom said. "Enko has also been very successful when it comes to Italian restaurants, so we got together and made a menu that we think is going to make us one of the best steakhouses on the South Shore of Long Island."
Enko, who is also a co-owner at Toto's, has worked at many restaurants over the years – including a Manhattan eatery owned by famed actor Chazz Palminteri – and was kind enough to go over some of the signature dishes that he has created in order to make Toto's stand out from the competition.
"I've been the Executive Chef at a lot of Italian restaurants and steakhouses over the years, and I wanted to come up with something new that would combine those two concepts," he said.  "We have great fish – including calamari, shellfish, and lobster – and all US A1 prime meats, including sirloins, porterhouses, New York strip steak, chateaubriand, and domestic rack of lamb. And we also have some wonderful pastas for the Italian dishes and delicious homemade desserts, including cheesecakes, crème brulee, crepes, and much more."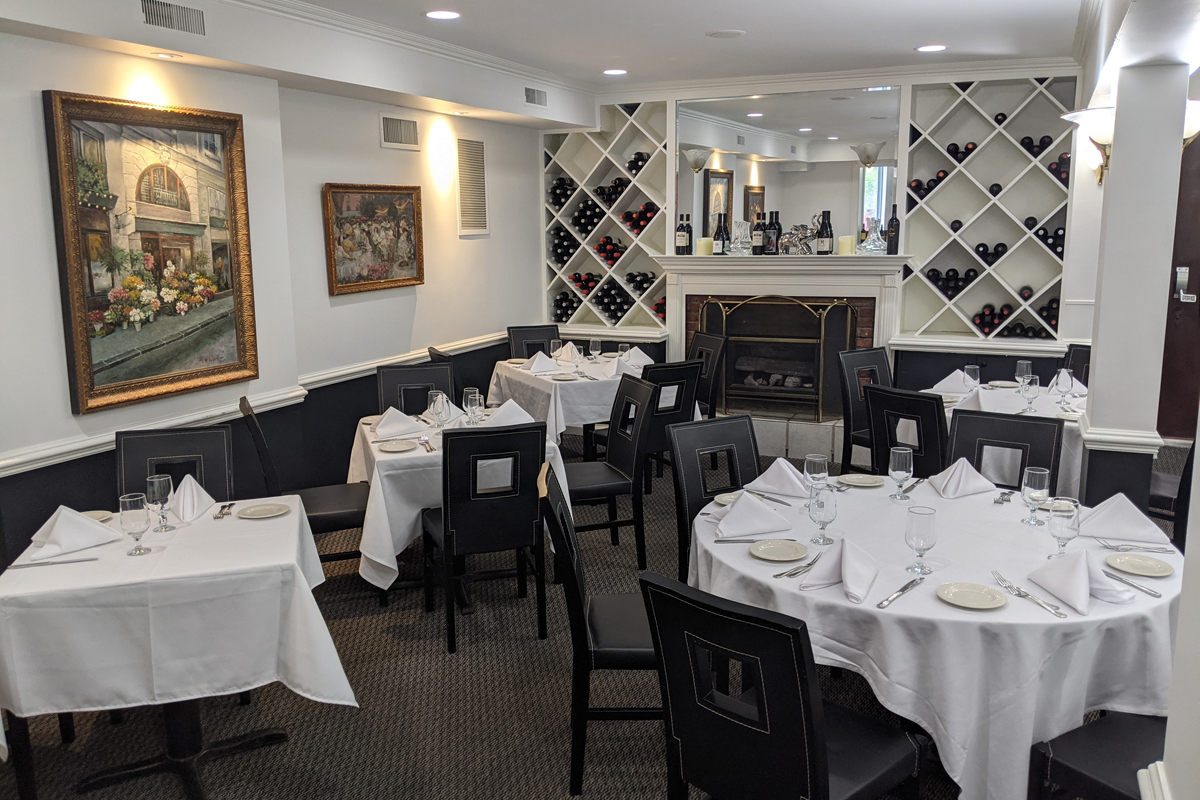 Another indispensable member of Tom's staff is his General Manager and co-owner, Milla Vukmanovic, who he said he lured away from a career in music to come and work for him.
"She is a big, big help in my restaurant," he said. "She's worked for me for the past 13 years, and she's been very successful in the restaurant business, even though she actually has a doctorate degree in music! But I changed her mind to come and work for me, and she is a big, big plus to my business."
The main dining room of Toto's seats 65 patrons comfortably; in addition, the establishment has two other rooms, including an outdoor dining area and a space for hosting parties catered by the restaurant, which makes up a significant portion of Toto's business at the moment. As business grows, Tom noted, the party room may also be used as a second dining area when needed.
In addition, Toto's also features an impressively stocked bar – with a second bar currently in the works for a lounge area located at the front door, where people will be able to enjoy a drink while waiting for their table – and an extensive selection of wines, with over 150 different vintages to choose from.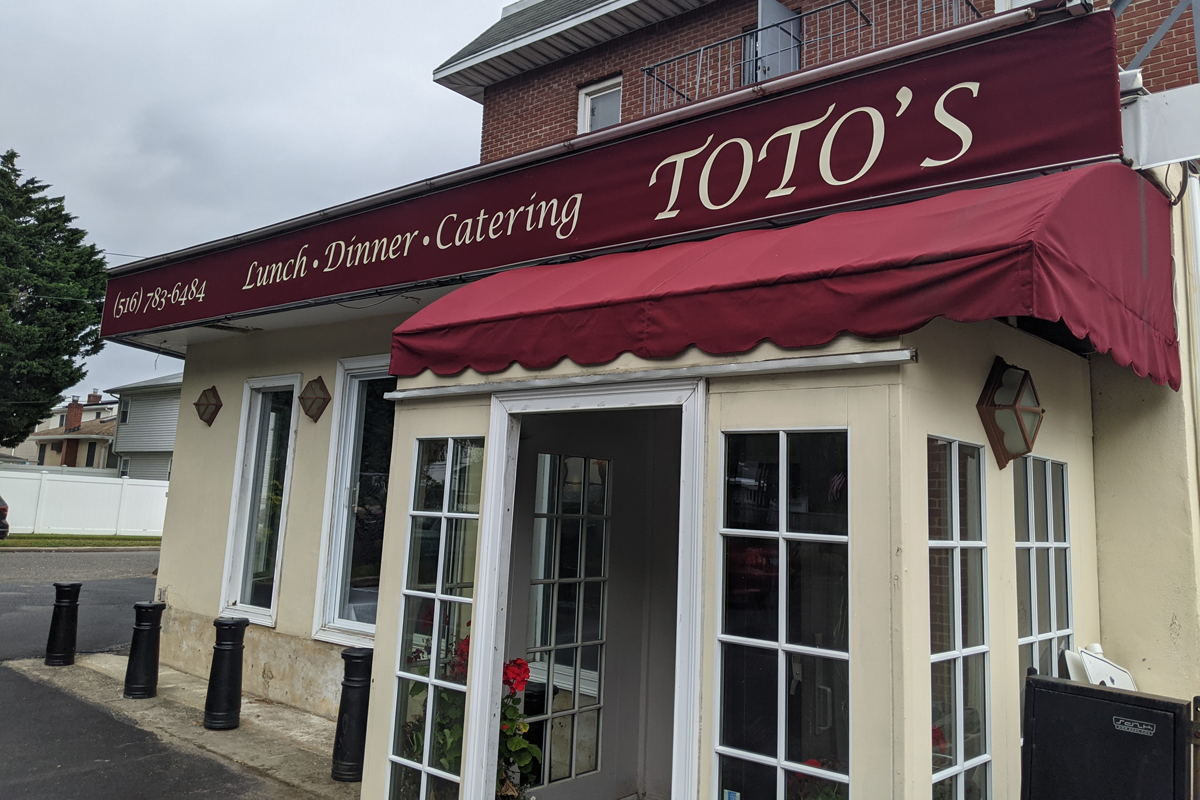 Tom said that Toto's had what is essentially known as the business as a "soft opening" 5 months ago, meaning he avoided advertising the new establishment in order to allow his staff time to get things down perfectly. But now, he feels it is the time to start spreading the word of the culinary delights that people can expect to encounter when they step into the door of Toto's Restaurant.
Toto's is open six days a week for both lunch and dinner, with the only day of the week that they're currently closed being Monday; however, that may change depending on demand. During the week, doors open at 12:00 p.m., and at 1:00 p.m. on weekends.
Currently, between running Villa D'Aqua in Bellmore and Toto's Restaurant in Wantagh, Tom said that he has no further aspirations at the moment to open additional restaurants, but instead wants to focus on making Toto's achieve its full potential as the premier Italian steakhouse on Long Island.
"I'm going to try to keep what I have, try to be successful, try to please my customers as much as possible," he said. "And no matter how good our restaurant may sound to somebody, when you actually come down and visit for yourself, it's going to be even better then you're expecting. I encourage you to come down and give Toto's restaurant a try, I promise you will enjoy it and you will look forward to coming back."
To find out more about Toto's restaurant and to make a reservation for lunch or dinner, please call 516-783-6484 or visit their website at 
TotosRestaurantLI.com
.