When it comes to looking – and feeling – your very best, it's vital to start with your skin. After all, it's the largest organ of your entire body, so if there's something off about it, it can easily affect your entire sense of well-being.
Long Island Skin Care at Scissors Salon of East Norwich, NY has been in business for over 12 years, and specializes in just about every non-medical skin-related treatment there is, according to owner/esthetician Annette Colantropo.
"Among the many services included at Long Island Skin Care are Signature facials, teen facials and anti-aging services such as micro channeling, which is a procedure that utilizes needles to repair and build new skin," she said. "In addition, I also offer laser hair removal, laser skin rejuvenation, non-surgical facelifts, exfoliating body scrubs, microdermabrasion, chemical peeling, waxing, and much more.
Annette is also a licensed tattoo artist, creating permanent makeup (not traditional tattooing) such as eyebrows for those who have lost them or just want more and eyeliner for the enhancement of their eyes.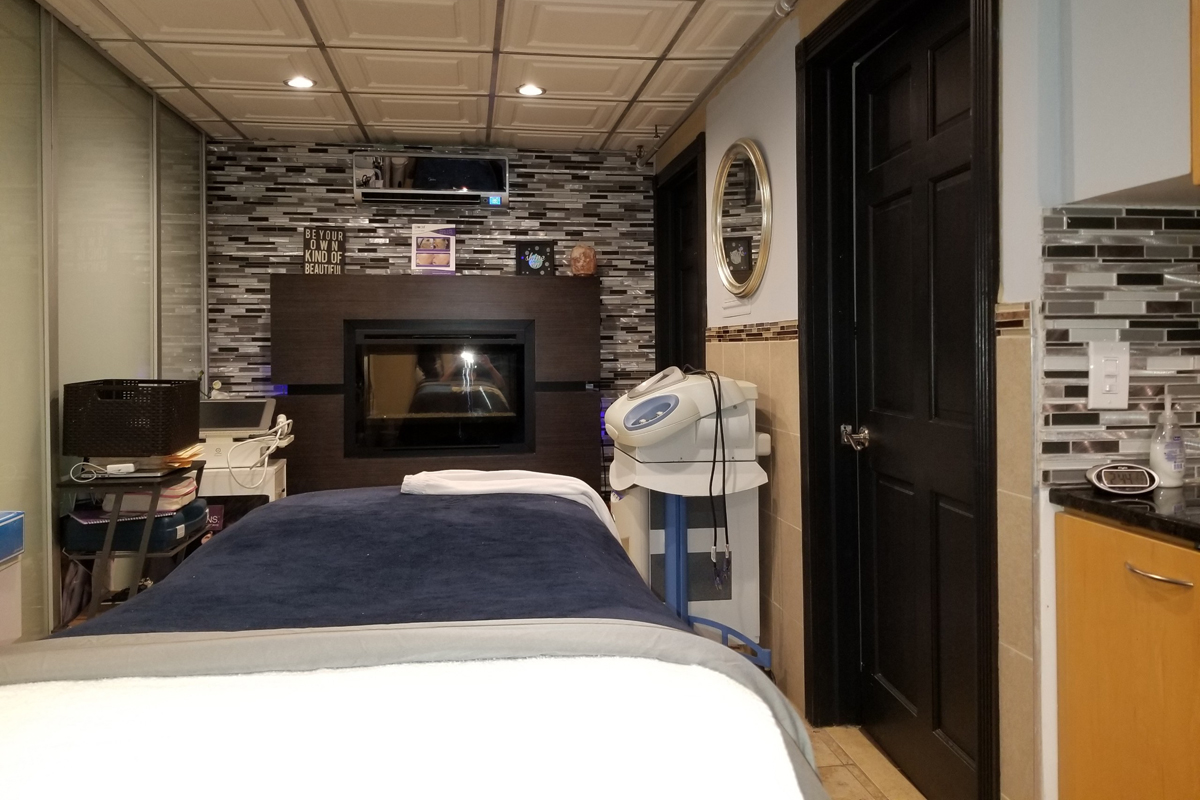 Essentially, Annette is able to help anyone of any age group with many skin-related issues that they may be experiencing, and has an extensive amount of experience in the beauty industry to back up her impressive skills.
"Way back when, I had a salon of my own, and I only did some minor skincare work there, but it was mostly hair services," Annette said of her career. "I did that for 25 years and then I took a little break to raise my children, and when I decided I wanted to go back to work, I figured since I was always interested in skincare that I would pursue that further. I went through all of the training for a variety of techniques and bought all of the equipment I needed so I could help as many people as I could when they walk through my door."
Initially, when Annette got back into the workforce, she worked doing mostly laser hair removal treatments in Patchogue, left there after a few years, and then moved to Syosset where she rented space in a small health-and-wellness center; however, she noticed a salon across the street that she thought would be a better fit for her. After talking to Dia, the owner of Scissors Salon, she quickly relocated there and built a successful practice over the course of several years.
"The initial owners of Scissors salon sold it to Dia, and I watched her renovate the place and take it from one extreme to the other. It was beautiful, and I thought it would be a much better fit for me," she said. "I went over and I interviewed with her, and she welcomed me in right away. So I brought in all of my machines and have been with her for 7 years now and moved with her when she relocated to East Norwich in July of this year, to her new salon which she renovated and is even more beautiful and welcoming."
In addition to continuing to see to the skincare needs of her client base, Annette has also decided to get back into the hairstyling game as well. However, Annette currently only does hairstyling at Scissors Salon on Tuesdays and Sundays with walk-ins welcome, and skincare by appointment only.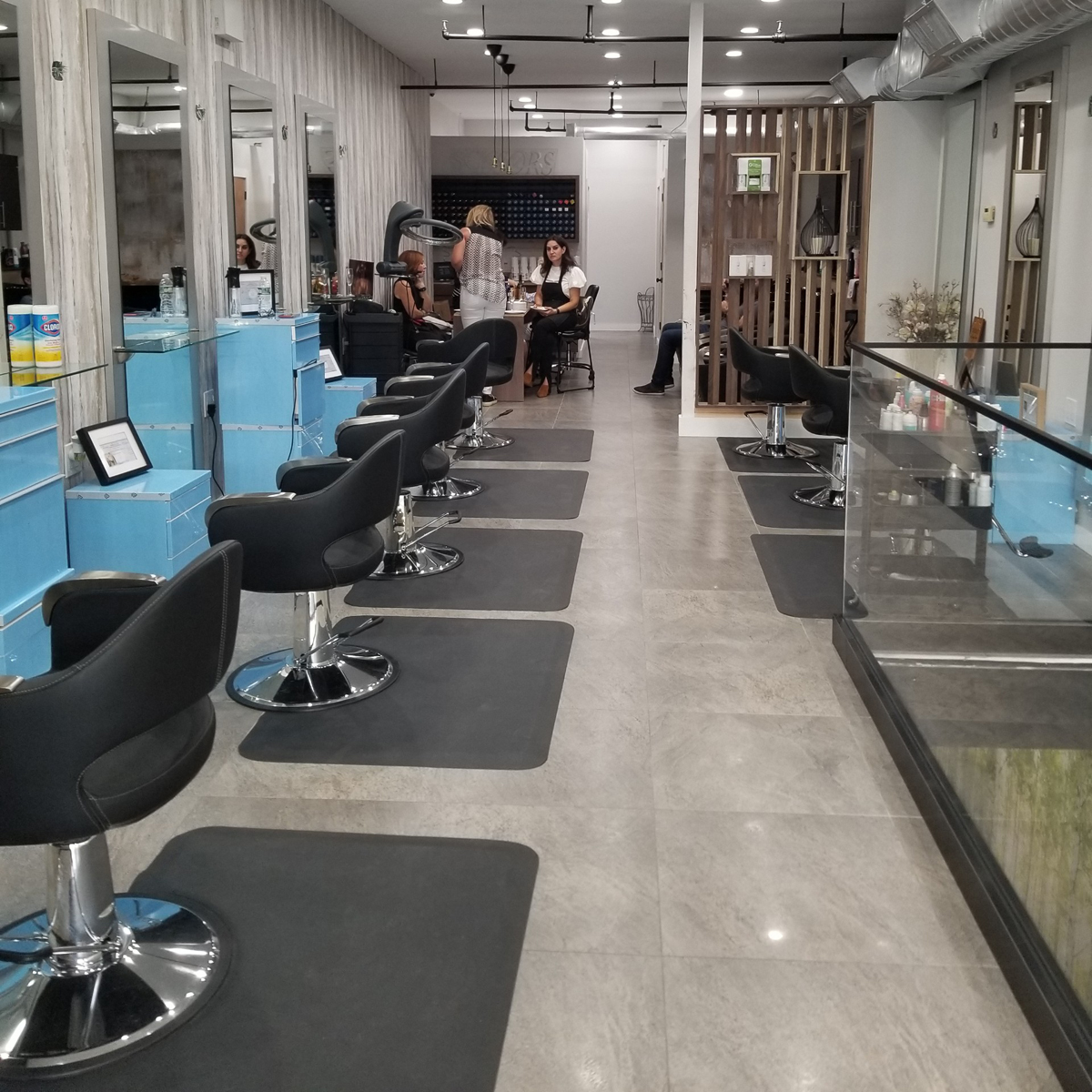 Like many businesses during the COVID-19 pandemic, Long Island Skin Care at Scissors Salon suffered a fairly major setback after mandated lockdown orders forced her to close for 5 months. But now that the business is back on its feet, Annette noted that things are finally getting back to normal and that due to intense sanitation techniques already in place prior to the pandemic, things haven't really changed much at all for her.
"I was already the number one cleaner, so when it comes to washing and sanitizing, there really was not too much of a difference for me," she said. "Cleanliness is very important when it comes to the skincare business, so I utilize autoclaves to sterilize most of my equipment, and whenever I can use something that's disposable, I make sure to do so. I'm always using sanitizing sprays to keep everything clean and safe, and the only thing that really changed as far as my day-to-day work goes is that I now wear a mask at all times. I always wore gloves, but now a mask has become a part of my repertoire as well."
For those who are hesitant about leaving one of those important parts of anyone's appearance – their skin – in the hands of someone that they're not familiar with, you need only look further than Google to see the flawless reviews that Long Island Skin Care has been receiving over the years. In a digital age where people won't even consider the possibility of visiting a business if they have anything less than a five-star rating, it should provide prospective customers a great deal of comfort that Long Island Skin Care has exemplary reviews across a large number of social media sites.
But at the end of the day, Annette said that the true reward for her work is helping people become happier – and more confident – with their appearances and in turn, improve their lives in a very real way.
"It's very rewarding to have somebody come into my business with an issue and to be able to help them feel better about their appearance," Annette said. "I had a woman come in once who would never wear skirts, bathing suits, or shorts because of an excessive amount of leg hair. She came to me for help and after several laser treatments, she said it changed her life. She was suddenly able to start wearing skirts and shorts, and participate with her children at the beach. It is very rewarding when I can help change lives in ways that some people never knew could be done. There are a lot of amazing stories like that and it is the very thing that keeps me fired up to keep learning new techniques and ways to help others."
If you're interested in finding out more about Long Island Skin Care, located at 1023 Oyster Bay Road in East Norwich, visit their website at https://longislandskincare.skincaretherapy.net. Call or text Annette for an appointment at (631)988-0483.