After almost six years, the chicken restaurant reopens on East Main Street.
The Chicken Coop reopened its doors at a new location in Huntington recently and fans of the chicken spot are clucking!
The restaurant was previously at 44 Gerard Street but a construction project prevented people from getting to their store. "No parking and lack of traffic on our street we just couldn't survive there ….We will be changing locations, expanding and improving our wonderful Chicken Coop," the business had posted on their Facebook page.
That was in 2014.
Almost six years later The Chicken Coop crossed the road (actually crossed New York Avenue and about a mile down the road) and moved into homey new digs at 212 East Main Street.
Complete meals off the menu include The Coop, which is a half chicken with choice of two sides, country biscuit and a sauce ($12.50), and The Front Porch, a whole chicken, two sides, two biscuits and a sauce, which serves 2-3 people ($27.50). Their Feed the Farm meal can feed up to eight people ($75.50).
Their menu of signature specialty sandwiches are deliciously descriptive. For example, The Coop Comeback is shredded "grilltisserie" chicken tossed with bleu cheese and hot sauce layered on grilled Tuscan bread with lettuce, tomato, house cole slaw  and skinny fries ($12.50). The Coop Cobb Club contains crunchy chicken cutlet with candied bacon, blue cheese crumbles, lettuce, tomato, honey ham, hard boiled egg slices dressed with basil avocado buttermilk ranch on a challah brioche bun ($12.50).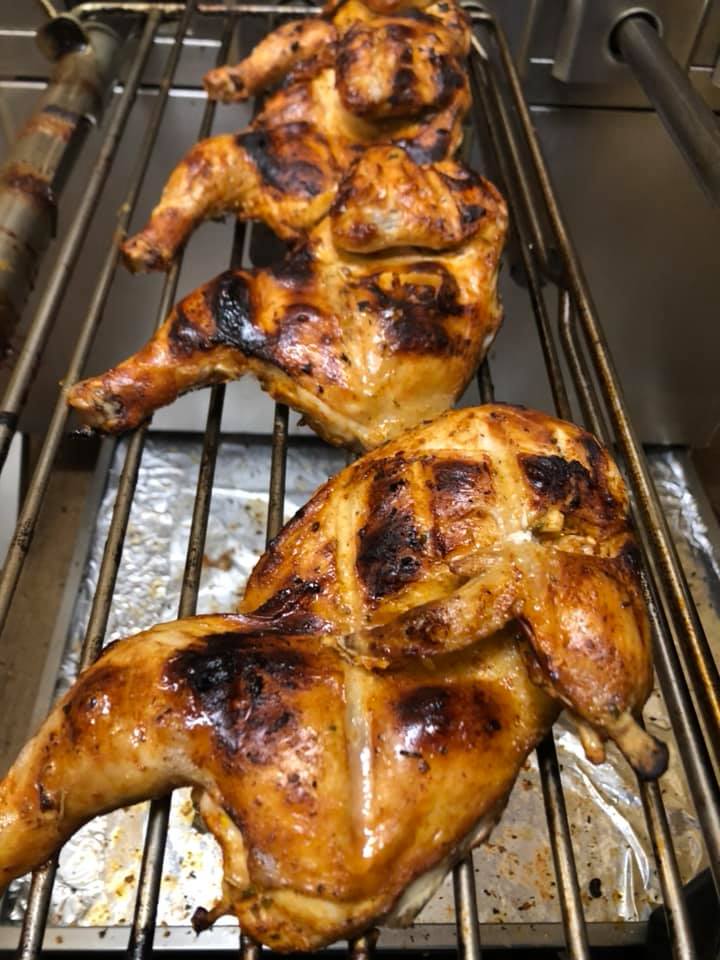 On Yelp, Andrew O, from Northport said he was glad they are back.
"I have been missing the Coop since their Huntington Village location closed and was excited when I saw they were coming back," he wrote. "The new place is very convenient for picking up a delicious takeout dinner on my way home from work. Stopped by with three kids and all were treated to some amazing cookies while we figured out our order! Everything was enjoyed and The Chicken Coop will definitely be a renewed favorite for my family."
Steve K, from Huntington Station, loved the cozy feel.
"First, when you walk into the front entrance you feel like you're in a warm decorated farmhouse and you're a guest over for a home cooked meal," he said. "The menu has nice selections whether you would like to have Chicken dinners with delicious side dishes accompanied with special dipping sauces, various specialty sandwiches that are unique and comforting along with healthy salads loaded with chicken, cheeses, veggies and more."
The reaction has overwhelmed the business owners who took to their Facebook page to express their gratitude.
"Oh my!! WOWZA!! What an AMAZING WONDERFUL WELCOME we have received from so many loyal, kind and loving followers," they wrote on Facebook. "It's just so spectacular, special and fantastic! THANK YOU!! We are astonished by the amount of supporters we have in just the first week!"
Location: 212 East Main Street, Huntington, (631) 425-2667