A Long Island attorney warning: make your website ADA compliant or else!
It comes after the U.S. Supreme Court cleared the way for blind people to sue Domino's Pizza and other retailers if their websites are not accessible. In a potentially far-reaching move, the justices turned down an appeal from Domino's and let stand a lower court ruling holding that the Americans With Disabilities Act protects access not just to restaurants and stores but also to the websites and apps of those businesses.
Long Island Attorney Yogi Patel, Partner at Lloyd Patel LLP  tells LongIslandBusiness.com, "While there is no argum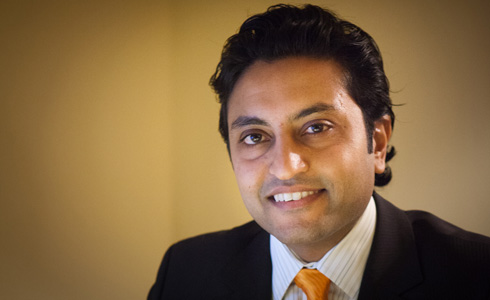 ent about the benefit of this trend to the disabled community, we worry that similar to ADA claims filed en-masse against business store-front owners (restaurants, bodegas, cafes, etc), this could lead to the next cottage industry frontier for some scrupulous plaintiff's and plaintiff's attorneys looking to take advantage of this interpretation of the ADA.  In fact, this is already happening and we have represented several business owner's against such claims."
The U.S. Chamber of Commerce and business groups that said they represented 500,000 restaurants and 300,000 businesses joined in an appeal urging the Supreme Court Court to review the 9th Circuit's decision. They complained of a "tsunami of litigation" and worried that judges nationwide would see the appeals court's decision as "imposing a nationwide website-accessibility mandate."
But without comment or dissent, the high court said it would not hear the case of Domino's Pizza vs. Robles.
Patel says, "This should stand as a warning, "Business owners, especially those who have a significant web presence and engage in commerce through their websites, should make sure their websites are ADA compliant now."